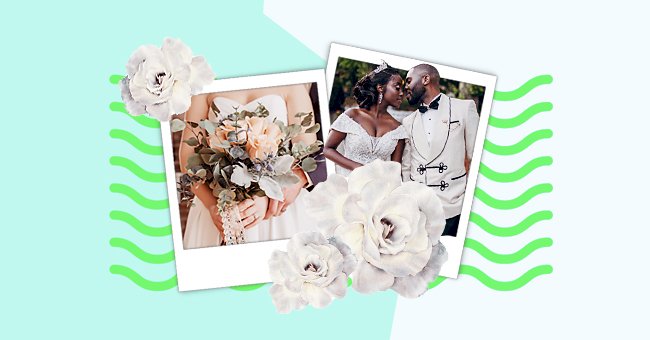 A Collection Of The Most Beautiful Wedding Photos of 2020
Although 2020 has been a year unlike any other, millions of couples still celebrated their marriages. Here's are some of the most beautiful wedding photos of this year.
Though many of the wedding celebrations may not have looked exactly like some couples had dreamed, with some downscaling of guests here and some social distancing there, these wedding photos captured the purity of some special shared moments.
2020 has been a crazy year, but these beautifully captured photographs, like flowers growing from the pavement or the rainbow that comes out in the middle of the storm, are sentimental reminders of life's pockets of beauty.
A Green Archway
Victoria Selman photographed a couple kissing in a green wooded area. The bride's train spills smoothly into the foreground of the picture.
An Aerial Shot
A bride and groom laid on a rock so Teshorn Jackson could capture this photo and the outcome says it was one hundred percent worth it.
Small And Grand
Although this couple had a minimalist wedding with only two guests, Terri Baskin Photography captured them in front of a grand building that created a beautiful backdrop for their weddings.
A Golden Glow
Gorgeously captured by Reem Photography, these newlyweds look regal. The bride's princess-style gown and crown, as well as the groom's tuxedo jacket, exude elegance.
A Wedding Mid Pandemic
While this may just look like a beautiful picture of a couple sharing a kiss, it epitomizes the time as all the guests comply with the covid safety guidelines.
Because 'Mom-ing' Never Stops
Tennille Fink captured a bride who paused her celebrations to breastfeed her baby. The baby is dressed in a matching little dress.
Picture-Perfect Views
The city creates a gorgeous backdrop for this photo. Kenzie Victory photographed this couple in front of the Eifel Tower
Sentimental Moments
In this photo, captured by Flightless Bird Photography, an emotional bride speaks to a loved one who wouldn't be physically attending the wedding via video call.
"The Time Is Always Right To Do What Is Right"
A Nose Nuzzle
Freckled Fox snapped this shot of grooms touching noses. The light shining between them creates a beautiful silhouette for an intimate picture.