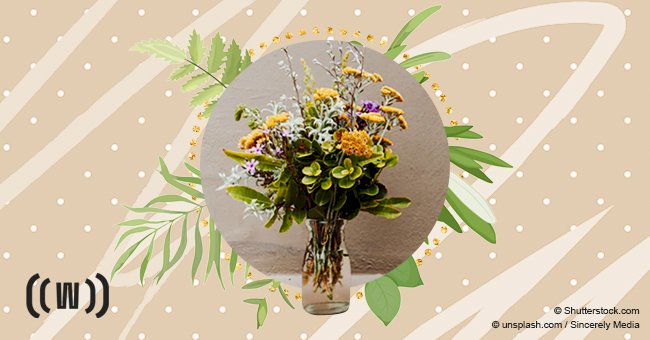 A Comprehensive Guide To Arranging & Preserving Flowers
Plant parents are a rising trend for a good reason. Our need to be surrounded by nature speaks to a more profound desire for rooted beauty. Taking care of plants, unlike animals, requires a concentration that derives joy from their pulsing vibrancy.
Additionally, flowers immediately add beauty to any space. While you may marvel at the large wreaths curated for events and have considered doing so in your own home, there are a few factors to consider.
Flower arrangement requires some knowledge to create an artistic piece that will delight you or your guests. However, if you have no idea how to start or even how to keep flowers alive, check out this brief crash course on arranging and preserving your arrangements.
Choose Your Flowers
First, you want to begin by choosing your flowers. It would be best to purchase in-season flowers to keep your costs low. Doing so will help your arrangement appear very timely in respect to the season. On the other hand, roses and orchids are available all year round.
Also, do not only choose full blooms. Add some buds. They will bloom later and, if maintained well, will add longevity to your arrangement. Furthermore, buy some greenery or even some herbs for a wild look to your upcoming piece and differently textured flowers.
Prep and Preserve
First, if you haven't, purchase a pair of sharp garden shears and get to work. A snipped stem makes for more excellent water absorption. Therefore, snip your stems at a 45-degree angle about one or two inches from the bottom of the stem.
Before this step, spritz some cold water on your flowers immediately they arrive home. This way, petals remain cool, an environment that aids in its longevity. More so, for a fresh arrangement, discard any browning or spotted flowers.
Choose Your Vase
Now it's time for the vase. According to florists, deciding where you place your vase will dictate your arrangement. Taller vases are stunning at entryways, dressers, as mantlepieces, and on desks, while shorter vases look better on dinner tables.
Deciding on a space in advance will add that wow factor to your arrangement. According to florists, the beauty of your piece lies in the dimension. The proportion gives a more significant impact aside from the composition.
Place According to Size
Now to the fun part, As earlier stated, it's all about concentration, as well as time. First, focus on the size of the bloom. You want to place your heavier flowers lower while the tighter buds come in the middle. The result is natural in appearance as the buds shoot up for some sun.
You can also play with the height of your stems to add some dimension. Moreover, keep your vase heights in mind. If your vase is tall, your arrangement should be two and a half times taller than the vase. A smaller vase should be one and a half times taller than the vase.
Experiment With Styles
Last but not least, remember to keep it playful. Floral arrangements only adhere to what looks pleasing to the eye, not hard and fast design rules. Therefore have fun with it. Play with colors and textures, heights, and symmetry. Enjoy creating something inspiring.
Also, do not be afraid to improvise. If a flower in the wild catches your eye, use it. Go with the flow. If you feel whimsical, create a whimsical piece. Same with creating harvest pieces, wildflower pieces. The list is endless, and so your joy shall be.