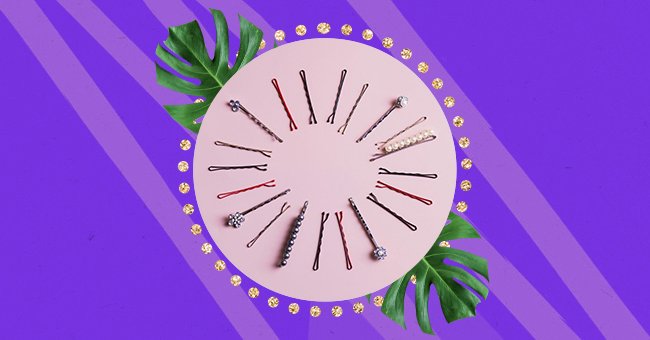 A Comprehensive Guide To Using Bobby Pins Correctly
Bobby pins are extremely underrated as they are extremely useful. This nifty styling tool can be used in endless hairstyles, which you can probably attest to, however, does it sometimes feel like using an actual bobby pin takes way more time than it should?
This may come as a shock to you, but there is a right and wrong way to use a bobby pin. How, you ask? Isn't it simple? Just pop it in and go? Well, yes and no. You do pop it in but in a learned way to stay in place and elevate your style. Trust, once you know how to use a bobby pin right, you may never stop.
Okay, so where do we start? First, know your pins. A hairpin and a bobby pin are as different as day and night. Bobby pins are closed-ended, while hairpins, like Lizzo's Grammy barrettes, are open-ended. Thus bobby pins are more suited to keep your hair in place. Now that we know the difference, here is the comprehensive guide to using bobby pins.
The Right Way To Place Your Bobby Pin
You may have heard that the right way to place a bobby pin is ridges down. Well, stylists are split about that one. One school of thought argues that using a bobby pin side down is best for maximum security, while another argues it ridges up keeps the bulk of your hair safe.
Conclusively, whatever you envision your hairstyle to be will be the right way to insert your bobby pin. Ridges up will ensure that your hair will go in the same direction while ridges down will give you security but if your hair is open it will crisscross. Therefore, with inserting bobby pins, the ball is in your hairstyle court
Choosing The Correct Bobby Pin
There is a method to the madness of choosing a bobby pin. First, you want to look at the size. While the standard size is alright, the thicker it is, the stronger the hold. Moreover, thicker bobby pins are great for those with thicker hair. Next, you want to consider your hair color.
If you want to use your bobby pins to set your style, chances are that you want them hidden. Therefore, if you are blonde, go for a lighter shade, and if you have brown hair, go for brown or black hairpins. This way, you can use them on your up-do's, braids for a more polished look.
How To Style Bobby Pins
Okay, now to the juicy part. While bobby pins can work alone, you will get a better result if it has a buddy. Moreover, according to stylist Dominick Pucciarello, spray some dry texture spray on them before use for more grip. Also, tease the section you wish to use the pin on with a rattail comb for more hold before slipping in the pins.
Instead of just inserting it, you can use the 'Locking' technique. Using a large bobby pin, take the open end of your pin against the direction your hair is pulled. Then slide in your pin by rotating it to face the same direction your hair is pulled and tuck it in. Your hair will be tighter, and the pin will be hidden, plus it will stay in place all day. Remember to work with smaller sections to avoid hair spillover.
Get The Most Out Of Bobby Pin Style
While bobby pins can be great for holding hairstyles like high pony's or updos in place, they do not strictly adhere to this function. Sarah Jessica Parker brought exposed bobby pin styles to the forefront. Therefore, stylists are now using them for both hold and style.
In comes bobby pin art. Choose bobby pins in a color of your liking and create crisscross shapes to elevate a simple style. For instance, deep part your hair on one side and pack on the pins to add a playful finish to your hairstyle. However, do not use the pins on wet hair as your hair will dry, and the pins will leave indents or dry in that shape.
When To Toss Bobby Pins Out
While bobby pins seem to get lost more than they remain in our hair, you may be tempted to give your bobby pin a new chance at life when you do find it. However, please consider tossing it out if the plastic ball is not attached.
The plastic ball keeps it from snagging at the metal end. Therefore, you risk causing rips on your beautiful mane—lastly, not a hair tip but a word of caution. Keep your bobby pins out of your ears. Using them to clean wax might damage your eardrum.