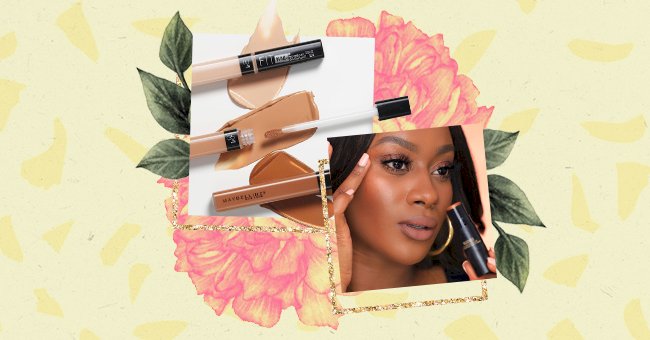 A Comprehensive Guide To Using Concealer Like A Pro
Often the foundation is not enough to cover pimples or dark circles under the eyes - that's where the concealer comes in. Although the concealer can do more than hiding imperfections, some are intended for dark circles and others to hide pimples.
While the foundation is excellent for evening out skin tone, just using a concealer may be right for you. If you wish to correct your dark circles and a few small irregularities in a localized way, this product can be enough for you for daily makeup.
Concealers have become an essential product that almost every woman has come to rely on before applying her foundation. If used well, it can be indispensable. On the contrary, if misused, the effect can be almost ridiculous.
What Is A Concealer?
It is a generally fluid or cream-colored cosmetic, which should be applied before or after the foundation. The concealer disguises, but the effect must be natural.
A concealer comes in different shapes and colors, in a liquid, creamy or solid consistency. Liquid concealers are very suitable for hiding shadows under the eyes and highlighting certain areas. A very firm concealer means that it is very opaque and somewhat dry, so such concealers are suitable for covering pimples.
There are four significant concealers: liquid concealers, stick or pencil concealers, cream concealers, and cream to powder concealers. Liquid concealers are ideal for normal, combination, oily or sensitive skin and skin prone to pimples.
Pencil concealers are perfect for normal, dry, or sensitive skin; cream concealers are ideal for normal, dry, or sensitive skin. Finally, cream to powder concealers are perfect for normal, slightly dry, combined, or sensitive skin.
How To Find The Right Tone
First, you have to find out if you have a warm, neutral, or cold undertone. It is best to look at the veins on your forearm. If they have a bluish sheen, you have a cool undertone. If they're more greenish, then you've got a warm undertone. A mixture of the two means you have a neutral undertone.
If you have a warm undertone, it is advisable to use yellowish colors with a neutral undertone, neutral colors, and cold undertone, more pinkish colors. Your concealer should be a lighter shade than your foundation.
Other Uses Of Concealers
Concealer can make dark circles and pimples disappear. But that's not all! You can use them to make your lips appear fuller and stand out more. You can also use them to replace the foundation.
For a more precise eyebrow, the concealer will help you touch up and create a more striking contrast. It enables you to shape the outline of your under brows correctly for a more defined-looking brow. It can also aid in highlighting and contouring the face.