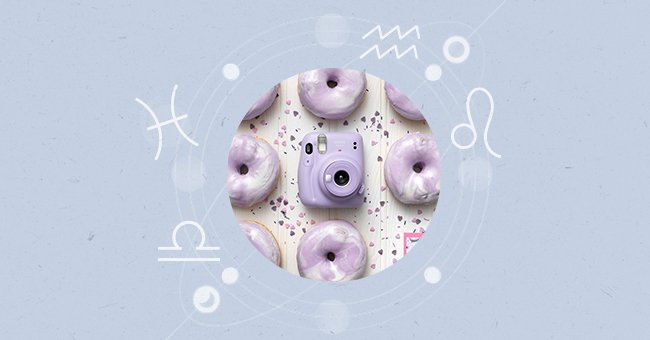 A Gifting Guide For The Gemini's You Know
Gemini season is here. If you have a particular Gemini in your life and are biting your nails trying to come up with a perfect gift, we have come bearing good news. Geminis are easy to please, thanks to their excitable nature.
Gemini's known for their fantastic ability to get along with anyone, their curious nature, and their love to learn new things. But as easy as it sounds, what should you get someone who loves, well, everything?
That's where we come in. Get your Gemini a gift that perfectly complements their dual personality and earn yourself extra brownie points. Therefore, grab a seat and check out this gifting guide for the Gemini's you know and love.
Fujifilm Instax Mini 11 Instant Camera - Lilac Purple
Price: $69
This is the perfect gift for the social butterfly Gemini. Since they love to mingle and meet a bunch of family and friends, this camera will come in handy so that they can capture every special moment they experience.
Premium Bottled Espresso Martini Cocktail Gift Set
Price: $49.61
If they enjoy a drink now and then, this cocktail set would be a perfect surprise. Bring the party to them with this set that includes a cocktail bottle, coupe glasses, and a guide to making all the delicious cocktails to celebrate their birth month.
Custom Phone Case
Price: $50
We all know Gemini's for their mild phone addiction. They always love texting, chatting, and keeping in touch with their socials. Therefore, why not get them this custom phone case while they are at it?
Tower 28 Bronzino Illuminating Cream Bronzer
Price: $20
It's no secret that Gemini's enjoy looking good. Therefore, why not add to their thought-out appearance with this incredible bronzer from Tower 28. It's super smudge-proof and versatile, and they will happily achieve that glowy look every day.
W&P Porter Mug
Price: $25
If you know a Gemini, you know they always have things to do. Therefore, this adorable mug comes in handy when they want to carry their hot beverages while on the move. Also, you can personalize the mug to compliment their personality.
Cards Against Humanity
Price: $25
Gemini's love to be humorous with some underlying darkness. Therefore, that's where Humanity comes in handy. It's dark, hilarious, and you can get to know your Gemini a little better. Plus, it's got rave reviews, so it's a tragedy to miss out on the game.
Amazon Kindle
Price: $89.99
As much as Gemini's enjoy socializing, they also enjoy sitting tucked in bed while reading a fantastic book. Therefore, this Kindle is a perfect companion to help them get lost in worlds of their choosing.
Cosmo's Zodiac Sex: The Hottest Sex Positions for Every Astrological Sign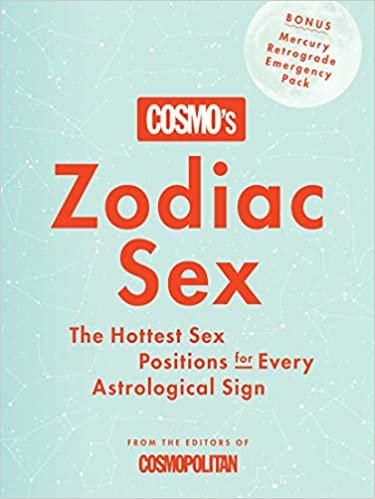 amazon.com
Price: $12.99
For the bold, tap into your Gemini's sexy side. And being the curious individuals they are, they love to experience a variety of things. This steamy book is a perfect addition to whet their curiosity in the bedroom too.
Tequila Mockingbird: Cocktails with a Literary Twist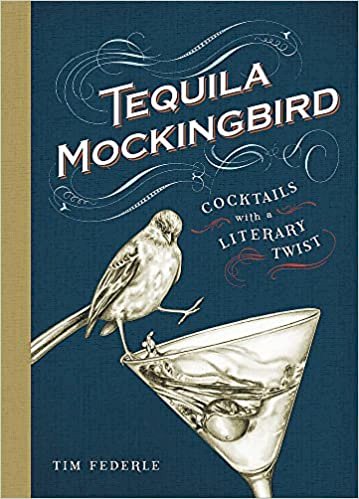 amazon.com
Price: $5.95
If they love both drinking and books, this book is something you wouldn't want them to miss out on. It's filled with whimsical and interesting drawings that will capture their attention and teach boozy recipes from classic novels.
Anima Iris Gold Flakes Zaza
Price: $400
Give the Gemini fashionista this striking bag to stylishly carry around all their items while on the move. The bag is crafted with an edgy snake print that incorporates a little dash of extra Gemini's know and love.