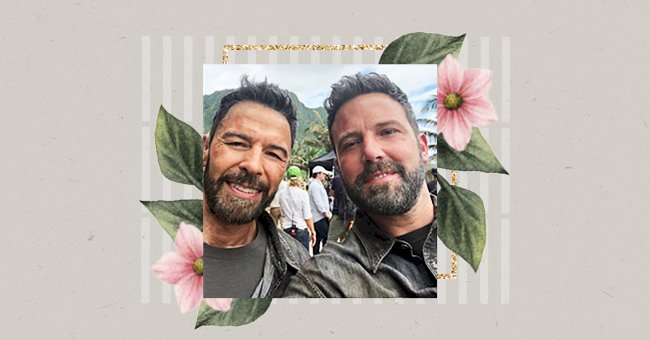 A Glimpse At 10 Celebs & Their Stunt Doubles
Double the fun. Double The Action. We are talking about celebrities and their doubles. Now, this isn't an article talking about lookalikes (seriously, Margot Robbie and Jamie Presley are basically the same people). Stunt doubles are the skilled men and women who assist the actors in grueling scenes.
From blockbuster films to drama series, stunt doubles are brought in to perform various activities such as horse riding, martial arts, free-falling, and so much more. These are skills that the actor cannot do or are uncomfortable doing.
If you are thinking so, yes, it is as difficult as it sounds. Not anyone can get up and start fighting like Captain Marvel. These stunt performers undergo rigorous training to land these challenging scenes beautifully, even at the risk of their own lives. So who are the names and faces helping these A-Listers? Scroll below for ten celebs and their stunt doubles.
Reese Witherspoon and Marilee Lessley, "Big Little Lies"
"Big Little Lies" indeed. Reese Witherspoon's double Marilee Lessley joined was set Witherspoon's body double in the hit HBO series Big Little Lies. The actresses both have the same stature and signature blonde hair. They could pass for sisters, and we would be none the wiser.
Ben Affleck and Rich Cetrone, "Triple Frontier"
Triple Frontier brought in the action in a big way. To assist Ben Affleck in the film was his double stuntman Rich Cetrone. By the shooting of "Triple Frontier," the two had done five projects together.
Brie Larson and Renae Moneymaker, Captain Marvel
Renae Moneymaker stood in for Brie Larson and delivered the fight scenes in "Captain Marvel." However, Moneymaker is not the only one. When Larson took the award for Best Fight at the MTV Movie Awards, Larson brought in Moneymaker and Joanna Bennett on the stage with her.
Cobie Smulders and Megan Le, Avengers: Endgame
More Marvel stunt doubles here (they must have been a lot). Cobie Smulder's stunt performer Megan Le looks exactly like the star. From the hair to the height and the face, the casting here was 100 percent. Plus, her fight scenes were terrific.
Mena Massoud and Hasit Savani, Aladdin
Aladdin riding that magical carpet is quite easy in the animated film, in real life? Not so much. Hasit Savani was Mean Massoud's stunt double in the live-action adaptation of this magical Disney tale. Also, how accurate is this casting.
Kit Harington and Dan Euston, Game of Thrones
The fight scenes in Game of Thrones were epic, and there is no denying that (how we miss the fear of episode 9). Kit Harrington had a considerable role to play, and of course, he required a stunt double. Here is Kit with his very efficient stunt performer Dan Euston.
Alexander Skarsgård and Mark Slaughter, The Legend of Tarzan
We love it when actors and their doubles pose together. Here is Alexander Skarsgård and his stunt double Mark Slaughter. Someone's got to jump those ropes, and Slaughter did an incredible job.
Chris Hemsworth and Bobby Holland Hanton, The Huntsman: Winter's War
Okay, how alike do they look? Bobby Holland Hanton stood as Chris Hemsworth stunt double in The Huntsman: Winter's War. We think the costume department absolutely nailed it, and so did Hanton too.
Tom Hardy and Jacob Tomuri, The Revenant
The Revenant was a brutal film. We cannot imagine shooting in those chilly temperatures and delivering sold performances (we'll stick with Netflix and actually Chill, thank you). To assist Tom Hardy in the film was Jacob Tomuri, and dare we say, what amazing work he did.
Sarah Michelle Gellar and Melissa Barker, Buffy the Vampire Slayer
Last but not least are Sarah Michelle Gellar and her double Melissa Barker. Buffy aired so long ago, but who can forget Gellar's super capable vampire-slaying skills? Melissa Barker, that for sure. Barker was Gellar's vampire-slaying stunt double in the hit series.