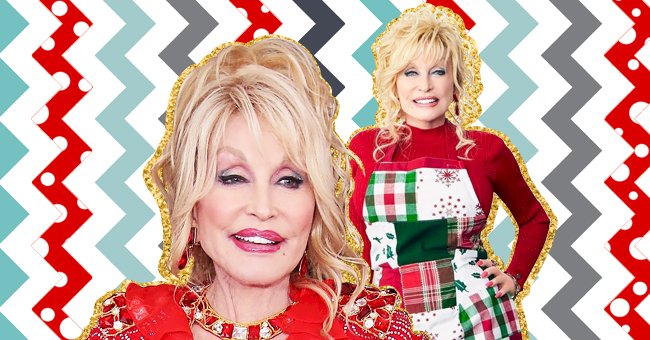 A Glimpse At Dolly Parton's Christmas Baking Collection
Christmas came early this year, thanks to our country queen Dolly Parton's announcement. The national treasure released a Christmas collection that we all need to get this holiday season.
Ms. Dolly Parton is only one of the most iconic women in America and the world. The country singer seems to brighten up everything she touches; there's no doubt that she can brighten up this year.
Her recent announcement with Williams Sonoma brought us Christmas cheer in the middle of October. Let's look at what we can look forward to from Dolly's new holiday-themed baking collection.
Have A Holly Dolly Christmas
Dolly Parton offers the festive-themed baking collection in partnership with Williams Sonoma. Her line has a selection of super festive baking and kitchen essentials that'll add a spark to this Christmas.
Dolly's line is inspired by her childhood memories of the holiday season and growing up in Tennessee. This collection is the perfect addition to her holiday-themed offerings that come out this year.
Kitchen Items From The Line
Holly Dolly has a variety of products available to shop now in time for the holiday season. Some of the items include a patchwork apron available in children's and adult sizes to match the entire family.
Bakers will be excited to see the cookie-cutter set from Dolly's cookie baking kit in this collection. The line also has a festive oven mitt and pot holder bundle, so nothing in the kitchen is left out of the fun.
Edible Goodies
Christmas is not complete without a few baked goods and holiday season sweets. Thankfully, Dolly's collection also has our baking essentials covered with her cookie and gingerbread house items.
The Holly Dolly line makes Christmas sweeter and simpler with its premade gingerbread house. This treat was inspired by Dolly's childhood log cabin and includes ingredients like gumdrops and fortune cookies.
The Famous Cookie Recipe
The Holly Dolly cookie kit is one of the most anticipated items from the collection. This item is a package of premix ingredients and Christmas and music-themed cookie-cutter tools.
Dolly's sugar cookie recipe has a bit of a kick, just like the country-pop icon. There is an addition of bourbon and sea salt to make these Christmas classics extra special, in true Dolly style.