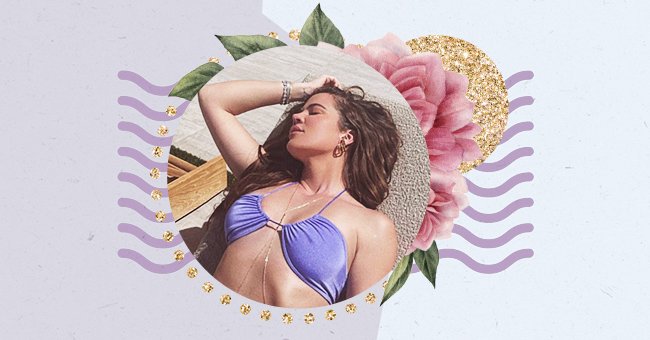 A Glimpse At Khloe Kardashian's Sexiest Swimsuit Styles
Khloe Kardashian was once considered Kardashian's overweight sister and arguably the least attractive of the entire Kardashian gang. However, since she got her revenge body, Khloe has been hotter than fire.
From essential one-pieces, sporty bikinis, chic printed sarongs, sexy cover-ups—Khloe Kardashian has had a run of the full spectrum, and we all love it.
Barely There Strings Swimsuit
String bikinis have consistently allowed us all to live our skimpiest lives every summer. String bikinis became so famous and were available in extended sizes to promote body positivity.
They have become more and more mainstream since their initial popularity, and we're hoping that when we scroll through our Instagram feeds this summer, these bikinis take over. String bikinis are for everyone and every body type.
Metallic Bikini
Since the spring/summer of 2017, metallic bikinis have not slowed down, and Khloe Kardashian took to her Instagram page to flaunt her body in one. These high-shine shades look amazing with a tan and give a seriously sexy poolside look.
Metallic swimwear is not one of the most effortless looks to master. But it's all about wearing the amount of metallic you feel comfortable in. Whether a head-to-toe glam look speaks to your style or a shiny touch is just enough, finding balance is vital.
Animal Print Swimwear
Both on and off the beach or poolside, animal print has always been an obsession for many. It is a way for you to put your fierce side on display irrespective of the animal print you choose.
Although swimwear trends have limited variety, they come and go in impactful waves and last relatively longer. People often wear solid bright colors, so in an animal print swimsuit, you're sure to stand out among the crowd.
All Black
Wearing black has an edge that we can not explain. When it comes to black swimsuits, Khloe Kardashian proves that they're anything but boring. Black swimsuits have always been classic.
They're a foolproof option we can return to repeatedly without fear of looking dated or overly trendy. Add a couple of accessories and be ready to stand out.