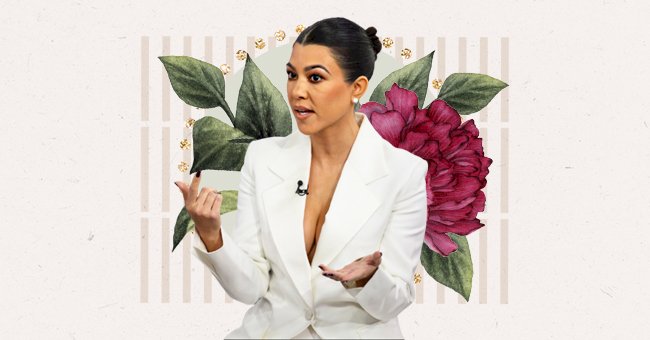 A Glimpse At Kourtney Kardashian's Sassiest Moments
It is a historic moment for the Kardashian-Jenner clan as they announced the closure of the reality show Keeping Up With the Kardashians a few months back. The show is scheduled to air its last episodes in June 2021.
The show started in 2007 and today is one of the longest-running on American TV. Also, broadcast in many other countries, thanks to it, the family has become famous worldwide, and several spin-offs have also been taken.
However, with the show coming to an end soon, we can't help but look back at some of Kourtney Kardashian's sassiest moments. She always kept it real and was sometimes too honest to a fault!
When Kim Lost Her Diamond Earrings
Before becoming Kanye West's wife, Kim Kardashian was married to NBA basketball player Kris Humphries for 72 days. While they were vacationing together, he threw her into the water. He was unaware then that she was wearing diamond earrings valued at $ 75,000.
When she realizes that she is no longer there, Kim starts to cry like a six-year-old girl and goes to her mum to tell her everything. Kourtney told her people were dying, so why spend so much on an earring?
When She Was Laughing At Kim's Crying
She can't help it. Kourtney Kardashian has a fit of giggles when she sees Kim cry. The reason? She finds that her sister's face is distorted so much that it becomes ugly. Kourtney believes Kim has an ugly crying face!
Kourtney Telling Khloe She Was Fat
Kourtney has made references to Khloe's weight. The first time it happened was when Khloe asked Kourtney if she looked fat, and Kourtney told her that she had added at least twenty pounds.
The second time was when Khloe was confiding in her about the healthy diet she was on, and Kourtney asked her if she thought that was good. Kourtney told her straight up that she had gained a few pounds.
Kourtney Defends Her Work Ethics
When Kim insinuates that Kourtney does not work hard or show up as she and Khloe does, irrespective of how sick they are, Kourtney does not find this amusing. Kourtney believes that they don't all have to do things the same way, and so no one should be judged.
More Sassy Moments From Kourtney
She may have been called the least interesting to look at by her sister Kim, but you have to give it up for Kourtney Kardashian's facial expressions when she says things or looks displeased. She is the real Queen!