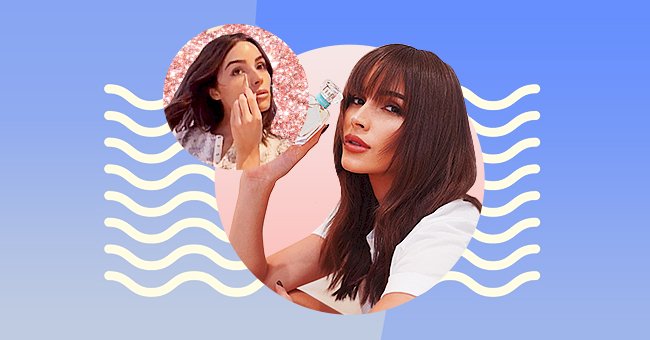 A Glimpse At Olivia Culpo's 40-Step Guide to Dewy Skin and Winged Eyeliner
Olivia Culpo recently shared her 40-step beauty routine, which included every product that goes behind perfecting her skincare and makeup look.
Skincare has become all the more critical amid the pandemic. The lockdown period has made more people adopt a beauty routine that is suitable enough for them and also reaps great benefits.
We have seen many notable Hollywood celebrities sharing their beauty secrets in quarantine. The Miss Universe 2012 Olivia Culpo has also graced us with her step by step guide of achieving dewy skin and getting her winged eyeliner right.
Skincare
Culpo goes for skincare first, which involves nourishing her skin and preparing it for makeup. She uses the Zitsticka Skin Discipline and the Sunday Riley Ceramic Slip Cleanser, which she prefers because it's highly moisturizing.
Then she moves on to apply an LED light mask courtesy of Deesse, and finally, she applies the GlamGlow Firming Treatment mask. She removes the mask remnants using Neutrogena Cleansing Towelettes and moves onto the next step.
Olivia then applies the Crest Whitening Emulsions, a teeth whitener that needs no rinsing. Then she used Dr. Dennis Gross Alpha Beta Daily Peel, which deeply exfoliates her skin. She takes a few drops of IS Clinical Pro Heal Serum, which protects her skin from sun damage and hyperpigmentation.
Finally comes the turn of getting the skin makeup ready. Culpo completes her skincare routine by using Dr. Barbara Sturm Hyaluronic Serum, Dr. Barbara Sturm Calming Serum, and Dr. Barbara Sturm Glow Drops and Eye Cream.
Face Serums & Concealer
Before getting started with makeup, Culpo combines the Supergoop Unseen Sunscreen and Tatcha Water Cream to get a sheen moisture layer on her skin. She follows this up with Tatcha Gold Spun Lip Balm to soften and moisturize her lips.
In the next step, she combines MAC Strobe Cream with Clarins Radiance-Plus Glow Booster. After this, she sprays the St. Tropez Self-Tan Express to get her face ready for concealer and foundation.
For targeting odd spots, she uses the NARS Creamy Concealer and blends it with BeautyBlender. She further applies Cle De Peau Concealer and the Koh Gen Do Moisture Foundation for achieving hydrated skin.
She finishes up by spraying the MAC Prep Setting Spray and waits until it fully settles in.
Eyes & Eyebrows
For the eyebrows, Culpo first uses the Glossier Boy Brow to brush them in place. She then takes the Dior Brow styler pencil to perfect her eyebrow shape.
She uses the Charlotte Tilbury Filmstar Bronze Glow Medium Dark eyeshadow and blends it nicely to achieve a professional look. Then she applies the One/Size Liquid Liner, moving from the outer to the eye's inner edge.
Face & Lips
For her face, Culpo uses the Laura Mercier Highlight and Glow Palette. She wraps up by applying the Charlotte Tilbury Highlighter on her cheeks and nose, and the Laura Mercier Loose Setting Powder for a finishing touch.
The Dior Lip Glow goes on fast to hydrate and softens the lips. Culpo uses her MAC Lip Liner and finally applies the Dior Addict Lip Tattoo, perfectly blending the lip color with her fingertips.
Culpo's Thoughts On Beauty & Skincare
Olivia Culpo is fond of makeup, but she prefers experimenting. She likes to keep her facial features unchanged even after all the makeup application and is all for a natural look.
"I'm not a huge fan of changing what your face looks like. I like the idea of enhancing your things that make you different…working with the canvas that you have."

says Culpo.