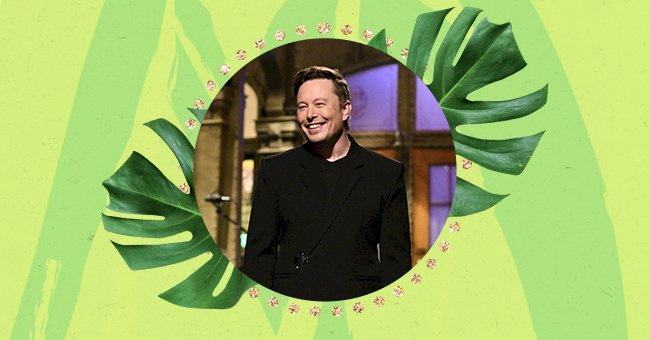 A Glimpse Into The Backlash Before Elon Musk's SNL Appearance
Elon Musk has many titles, and 'Saturday Night Live' host is one after this weekend's show. The Tesla CEO performed on the NBC Studios stage, but many were disgruntled by his appearance.
'Saturday Night Live' has a history of inviting prolific actors, artists, and comedians to host the show every week. The 'Saturday Night Live' celebrity host usually significantly affects the show's quality and ratings.
Many fans of the show were shocked to hear that Elon Musk was considered as a host two weeks ago. Read more to catch up on the backlash behind Elon Musk's recent 'Saturday Night Live' hosting gig.
Elon Musk Hosts Saturday Night Live
'Saturday Night Live' announced that 49-year-old tech business mogul Elon Musk would host on May 8. Miley Cyrus was also presented as the musical guest for Musk's first appearance on the live show.
Fans did not take well to the news of Musk's hosting appearance since he doesn't have the best reputation. Twitter users were quick to share their opinions on the host casting choice after the announcement.
For context, Elon Musk is the heir of a South African emerald mine and the current richest man in the world. Musk has gained negative attention for many things, including downplaying the coronavirus outbreak.
Some have called him out for environmentally harmful business practices and others for being uncharitable. Recently he made headlines for announcing that people may die during SpaceX's attempt at traveling to Mars.
SNL Cast Reactions
'Saturday Night Live' cast members did not hold back once 'SNL' announced Elon's gig, and the reactions were mixed. The tech entrepreneur shared a tweet right after being presented as the host, which sparked the reactions.
Bowan Yang couldn't help but respond to the tweet, which read, "Let's find out just how live Saturday Night Live really is." The 'SNL' cast member shared a screenshot of the tweet on Instagram and commented, 'What the f— does this even mean.'
Aidy Bryant also seemed to aim at Musk by sharing a post from senator Bernie Sanders. The post addressed the 'moral obscenity' of the 50 wealthiest people making more money than the bottom half of the nation.
However, not all cast reactions were negative, with Pete Davidson and Michael Che on Elon's corner. Pete shared that he thought that Elon is a genius and revealed he was having dinner with him and Lorne Michaels.
Elon's Take
Although some 'Saturday Night Live' cast members expressed their distaste, Elon shared that wasn't the case on set. The tech titan told Page Six that all cast members were friendly to him during his time in New York.
Elon's claims of kindness do not come as a surprise since a source explained Lorne's processes. The source explained that the executive producer doesn't force the cast to work with a host they do not like.
Musk also shared a few tweets that were potential sketch ideas for his appearance on the show. His tweeted ideas included sketch concepts such as woke James Bond, Baby Shark Tank, and Irony Man.
Although plenty pointed out Elon's use of the word 'skits' instead of sketches, SNL cast didn't seem to mind. Chris Redd simply pointed out Elon's mistake on Twitter with a playful laughing emoji at the end.