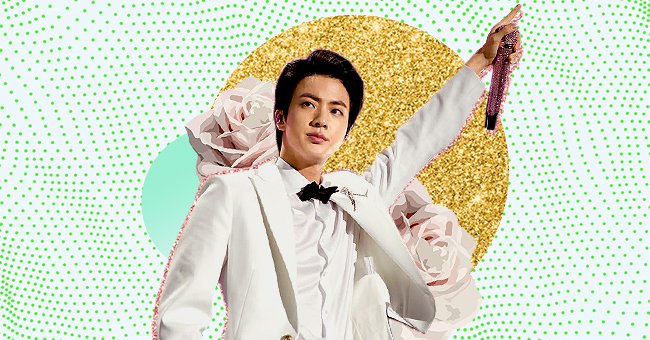 A Glimpse At The Solo Songs From BTS Vocalist Jin
BTS may be the biggest boy band in the world right now, but their lives weren't always like this. Each member has shared how grateful they are for the decisions that lead them to their destiny.
BTS vocalist Kim Seok-jin turns 28 years old today and will get wishes from all over the world. The South Korean singer-songwriter has been a BTS member since 2013 and couldn't imagine his life any other way.
Jin was a college student when he was scouted by a Big Hit Entertainment representative on a bus. Seven years later, the megastar's voice is recognized by millions and stands out, especially in the songs below:
Awake by BTS
BTS experimented with some darker themes in their 2016 album called Wings. The offering guides listeners on a voyage towards self-discovery, and 'Awake' explores Jin's struggles and hesitation.
Jin sings about his fear of failure and insecurities in the track but acknowledges that he'll fly towards success. The singer's crisp falsetto vocals correctly display emotion that makes his performance memorable.
Epiphany by BTS
Jin's powerful vocals contribute to a strong message about self-love in the 2018 hit, Epiphany. The singer's voice takes BTS fans on an essential progression towards realizing their self-worth.
Jin's self-love anthem portrays his desire to finally put himself first, even though it may be a lonely road. This track is the ideal melody for fans looking for inspiration to put their insecurities aside.
Tonight by Jin
Tonight is Jin's first solo track outside of a BTS album, and it deals with a topic that we rarely hear in music. Jin took this composition as an opportunity to explore the fear of losing someone you love.
"When I close my eyes/ It feels like the times we've been together will surface/ When I close my eyes/ It feels like I will remember only the happy memories."

Sings Jin
The singer revealed that he wrote this song while thinking of his pet that passed away. Fans feel a real connection to Jin's everyday life when listening to this song while knowing the message behind it.
Jin uploaded his song on Soundcloud, where it surpassed one million listens within 30 minutes of its release. At the time (June 2019) Jin's track was the fastest to reach that many streams on the platform.
Moon by BTS
Jin commonly explores powerful messages in his solo projects, so it's fit that he follows this theme in Moon. The singer dedicates his lyrics in Moon to the BTS fanbase, the ARMY, and likens himself to their moon.
Moon is a special dedication to the people who got the band where they are today. The band has always acknowledged that they'd be nowhere without their fans, and this song is a remarkable presentation of their gratitude.