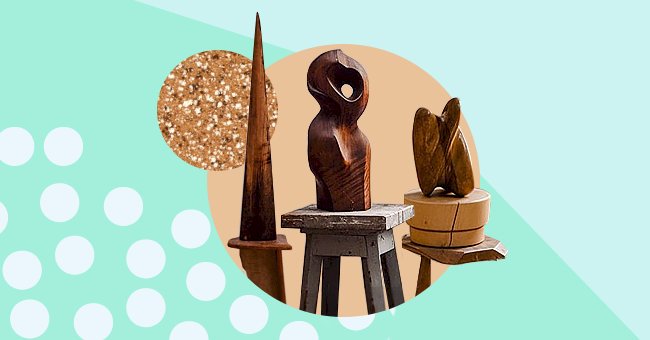 A Glimpse At The Top Interior Decorating Trends Of The Year
All of the time spent at home this year has turned everyone into an interior design lover. Beautifully designed and decorated spaces seem to bring a sense of calm during the storm.
These days it seems as if most people's Instagram explore pages are filled with interior inspiration. More and more people have become concerned with intricately designed interiors over the past year.
Fortunately, this rise in interior related content offers inspiration to homeowners looking for a new project. Take a look at this year's most popular interior decor trends to inspire your next interior decor mood board.
Vintage Details
Vintage accents on modern furnishings have become very popular this year. Although the vintage detailing is on-trend, designers and decor enthusiasts only incorporate this detailing on statement pieces.
"One thing we're starting to see is more of a nod to vintage and traditional detailing — things like spooled legs, spindles, and other things we saw in furnishings from the 1800s and early 1900s,"

Says Bria Hammel
Interior designer Bria Hammel notes that the 1800s and 1900s have inspired modern furnishing. This vintage touch gives the home a more unique and sophisticated feel with a ton of character.
High Contrast Decorations
Most chic and modern homes have one thing in common, and it's high contrast decor. For many years we have seen designers lean towards all-white interior designs, but now it's all about the variation.
The famous dark and light furniture and interior design pairings add a modern pop to space. This trend is best for those who have thought about playing around with black accent walls or checkerboard floors.
Different Colored Kitchens
All white, airy kitchens had their moments in the 2010s, but things changed this year. Everyone will finally have a break from the same old sterile colored kitchens with the new, more natural kitchen finishes.
Most people are leaning towards wooden cabinets and shelves in their cooking spaces this year. These finishes offer the same bright and open vibe as a white kitchen but add more persona to the room.
Aged Accents
If you scroll through Pinterest and Instagram home decor inspiration, you'll see plenty of patina accented items. People are starting to appreciate older looking pieces and color palettes in interior design.
There is a rise in the popularity of clay, terracotta and ceramic decorative items as well. Anything that looks a little worn or lived in is very trendy right now and can be a bonus for people who want to buy second-hand furniture.
Bold Colored Cabinets
Bold colored kitchen cabinets are the pick of the season this year, and we think they're here to last. Kendall Jenner and Dakota Johnson both have green kitchen cabinets, which are trending right now.
This design trend also gives homeowners on a budget a great option for updating their kitchens. These bold color choices show off the homeowner's personal style as well.