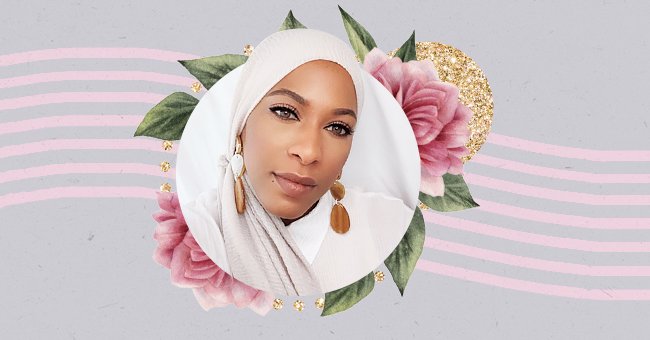 A Glimpse At Women In Hijab Making History
There is a stereotyped vision of Muslim women in the West, repressed and covered in dark clothing. It is a partial representation, which does not consider the women who want to break glass ceilings while respecting the halal rules.
In 2018, British Vogue unveiled its first-ever cover with a hijabi model, Halima Aden. A modest revolution also took place in Dubai, where about thirty designers presented their Islamic clothing collections, projecting them on a screen and without the models.
Today, women in their hijab are no longer seen as a threat in their various fields but are appreciated for who they are. Some have made history in their careers, and we will continually applaud them.
Raffia Arshad
Raffia Arshad is the first female judge to wear the hijab in the UK. Raffia Arshad, who specializes in fighting forced marriage and genital mutilation, was appointed Deputy District Judge on the Midlands circuit. Besides, this is a significant milestone, which comes after 17 years in her profession.
Halima Aden
Halima was the first Muslim homecoming queen at her high school, then later became the first woman to wear a hijab and make it to the semi-finals in the Miss Minnesota USA Pageant in 2016. She also made history once again when she became the first Muslim model to wear a hijab and burkini in Sports Illustrated Swimsuit.
Nura Afia
When she initially started showing off her beauty tutorials on YouTube, Afia was shocked by so much bitterness sent her way. She decided not to give up and to continue to tell her beautiful truths with her hijab on.
In 2016, when she was named a brand ambassador for CoverGirl cosmetics, she became the company's first brand ambassador who wears a hijab.
Zeena Ali
A photo posted on the official New Zealand police announced the introduction of the hijab, and Zeena Ali was the first New Zealand policewoman to wear the hijab as part of her uniform.
She was the one who had initiated the process of change within the New Zealand security corps, activating a mechanism that then led to the epochal turning point.
Neelam Hakeem
The multi-talented spoken word poet, mother, rapper, former medical claims analyst, and fierce advocate of women's rights broke onto the scene with her piercing rap and modest hijab style. She has consistently stayed true to her game and also doing it in style.
Zahra Lari
The Emirati figure skater is the first figure skater from the United Arab Emirates to compete internationally. As she is fondly called, the Ice Princess is also the first international figure skater to compete in a hijab.
Ibtihaj Muhammad
She is an observant Muslim woman and one of the best fencers in the world. In 2016, she was the first Muslim woman to represent Team USA at the Olympics while wearing the hijab.
Her fencing uniform and hijab also have a Barbie to represent them, which underlines even more strongly how the ongoing cultural change is destroying old stereotypes and withdrawn judgments.
Ginella Massa
Afro-Latina Muslim reporter and anchor is a Canadian TV journalist who became Canada's first hijab-wearing television reporter. She is also the first news anchor to wear her hijab when she anchored the 11 p.m. newscast for CityNews.
Noor Tagouri
The Libyan-American journalist is passionate about storytelling in all its forms. She also championed the voices and stories of underrepresented communities through her investigative documentary work.
She dreamt of being America's first hijab-wearing anchor on commercial TV, and with the help of social media, her dream became a reality.
Ilhan Omar
Death threats or not, Ilhan Omar stays serving her people, and she is doing it in her hijab. She is the first Somali American in the United States Congress, making her one of the first two Muslims to serve in congress. Ilhan is also the first woman of color to represent Minnesota.
Also, she has received several death threats, harassment by political opponents, conspiracy theories, and false and misleading claims by Donald Trump in her career.
Bilqis Abdul-Qaadir
Bilqis is notable for playing basketball while being wholly covered, showing no skin, except for her hands, and wearing the hijab. In 2009, she was named Massachusetts Gatorade Player of the Year.
She began an online campaign called Muslim Girls Hoop Too. The campaign raised awareness for Muslim women in sports with a focus on female basketball players. Through her campaign, she was once again invited to the White House for the Muslim Leaders Meeting as one of fifteen representatives that met with President Obama.
Mariah Idrissi
Her appearance in H&M's 2015 sustainable fashion campaign made her the first hijab-wearing model for H&M. Besides, H&M is the second-largest global retailer, after Zara.
In May 2016, she joined the first Istanbul Modest Fashion Week in Turkey. By November 2016, she had featured in Aab's winter season collection. The brand is a contemporary modest fashion retailer. Mariah also appeared on a Fenty Beauty campaign by Rihanna.
Yuna
Besides her talent for singing and songwriting, Yuna has stayed true to her faith and is confident in her style. She became the face of Uniqlo's first hijab line in the UK. Even though some people find it oppressive, Yuna feels more confident and liberated when she dons her scarf.