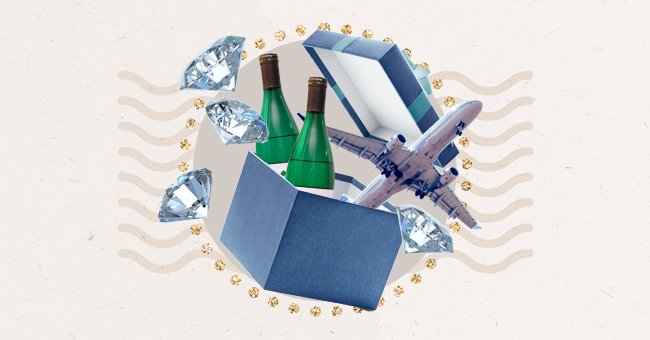 A Glimpse Inside The Oscars 2021 Gift Bag
Nothing wraps up a good party like a good old gift bag, and Hollywood awards shows have the best. From fine jewelry to luxurious holidays, there's so much to see in those expensive goodie bags.
The best thing about going to birthday parties as a child was the goodie bag you could take home afterward. This post-celebration pack gave us a little bit of joy to take home from the event, which is excellent.
Hollywood awards shows are some of the biggest parties in the world and must have a gift bag to match. Read more to take a glimpse inside this year's extravagant Academy awards show nominee gift bag.
Wellness And Experiences
As the most prestigious award show in Hollywood, the Oscars must make sure to give its guests the best. Getaways, spa trips, cosmetics procedures, and fitness programs are no strangers to the Oscars gift bag.
Although 2020 had financial drawback's this year's bag includes a number of these luxurious gifts for guests. Nominees were gifted a three-night stay at Pater Noster Lighthouse in Sweden on the island of Hamneskär.
Nominees also get a four-night stay at Golden Spa, ten personal training sessions, and fitness and lifestyle guidance. The pampering doesn't stop there as the bag also includes Plastic surgery at Art Lipo.
Since 2020 was a challenging year, the Oscars focused on financial growth by including consulting sessions. Nominees get 15 hours of personal consulting with Isaac Rudansky and investment advice from Moxehub.
Gifts For Good
The Oscars do not ignore the world's ills in their gift bag and include some gifts for good instead. Kicksnation and Soles4Souls offer nominees an opportunity to mail preloved sneakers for repurposing.
Peta also gifted nominees an emergency hammer to free animals that are stuck in hot cars. Another philanthropic gift includes an NFT for each nominee that will be auctioned for charity and other foundations.
In addition to the gifts mentioned, nominees got loungewear from Cozy Earth for a sustainable fashion option. An anti-racist children's book was also included in the gift bag as a nod to the US's socio-economic climate.
Sock Fillers
Every perfect gift bag has a variety of trinkets and items that fill it upright to the brim. Additional gifts included in the Oscars swag bag include everything from alcohol and snacks to skincare treats and merch.
Nominees will also enjoy roasted cashews from Karma Nuts, Lilac 11 beauty products, and a Kanai face scrub. Let us not forget the stunning crystal jewelry sets from OMGigi and Madame's Apothecary.
The Oscars did not leave bars and cellars out this year, with bottles of premium vodka, tequila, and bourbon included in the bag. Then, the academy topped the gift bag off with sock fillers that you would find in a typical gift set.
These items included The Happiness planner journal, Happiness Tee sweatshirts, and Bahlsen cookies. Nominees also got The Postmates Don't Cookbook and a Ciot wireless charger and stoneware, among many more goodies.