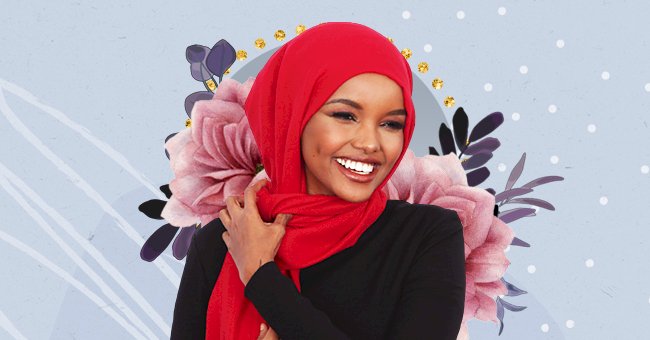 A Glimpse Into Former Hijabi Model Halima Aden's Career & Decision To Quit Fashion Last Year
The 23-year-old Somali American model, who appeared on notable magazine covers and walked iconic runway shows, quit modeling in November last year. Aden cited that the coronavirus pandemic helped clarify her perspective to take a break from the fashion industry.
Halima Aden served as a beacon of hope and light for many girls of her age wanting to pursue fashion as a career. Being a Muslim and the first Hijabi model to grace the fashion arcade, Aden helped remove negative stigmas and taboos associated with modest clothing and Muslim representation.
However, the young model decided to leave her modeling career because she felt it was not congruent with her religious values. She stated that her identity as a Hijabi was gradually diminishing, which affected her mental well-being.
About Halima Aden
Aden was born in a Kenyan Kakuma refugee camp, where her mother had sought shelter from the Somali civil war in 1994. As a child, she lived in a house made out of mud, scraps, and sticks, which would easily get washed away and would then be rebuilt by the locals.
The former model moved to America in 2004, and since then, has been living in Minnesota. She was a bright kid who could speak Somali and Swahili and spent a happy childhood because of her mother's relentless efforts to shield her family from danger.
Halima's Modeling Career
The Somali American model has a lot of "firsts" associated with her name. She was the first hijabi model to appear on the cover of Vogue and the first to wear a burkini. She has also appeared on the covers of Elle and Allure.
Aden first entertained becoming a model when she became her high school's first Hijabi homecoming queen. She also became the first Hijabi contestant and later a semi-finalist in Miss Minnesota USA in 2016.
One year later, she was the first Hijab-wearing model to sign a deal with IMG and the first to walk for Kanye West's brand, Yeezy, at the NYFW. Aden then appeared on Teen Vogue, Vogue Arabia, and British Vogue's covers, followed by a swimsuit shoot for Sports Illustrated.
Growing up in a closely-knit refugee camp community, Aden valued reaching out and helping people. This deep-rooted spirit inspired her to become a Unicef ambassador, following which she also gave the first TED talk at her Kakuma camp in Kenya in 2017.
Why Did Halima Quit Modeling
As time went by, Aden realized how her growing association with the fashion world drifted her away from her faith and spirituality. She was always particular about her requirements before any shoot, but her hijab was gradually replaced by smaller clothing pieces, including jeans and other ornaments.
The King Kong magazine's September 2019 cover featured the model wearing mask-like bright makeup and enormous jewelry on her face. The same issue also had a nude man's picture, which was unacceptable by Aden, in addition to a cover that tarnished everything she had stood for thus far.
Aden slowly began to harbor doubts because the images she saw of herself were barely recognizable and a false representation. With COVID-19 offering her a golden opportunity to spend time with her friends and family, she finally became more resolute in her decision to call it quits.
Celeb Response To Aden's Decision
Her fashion fraternity supported Aden's decision to leave modeling. Many notable star celebs like Rihanna, Gigi, and Bella Hadid reposted her Insta-story and endorsed her decision of staying true to herself.
"It is so important, as a hijabi or not, to self-reflect and get back on track with what feels genuine to us — it's the only way to feel truly fulfilled."

said Gigi Hadid.
Fellow Hijabi model Ikram Abdi Omar also shared her views on how discovering Aden's departure from the fashion-verse affected her. Over time, Aden seems to have discovered a new aspect of life and is determined to stick to her true self.