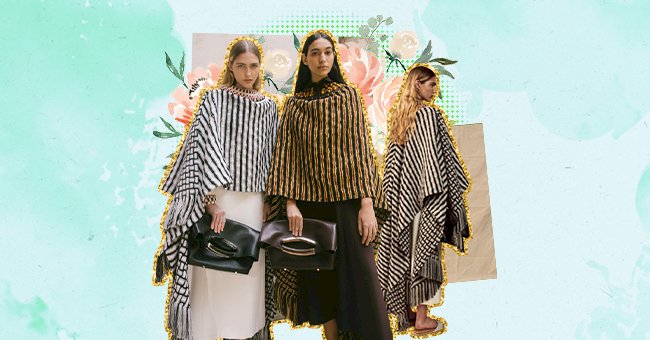 A Glimpse Into How Designers Are Approaching Sustainable Fashion
For years now, we have been talking about protecting the planet and the protection of people. Now more than ever, the fashion industry has applied these concepts to fashion. Fashion is the second most polluting industry in the world.
Fashion designers now transform the industry into a more sustainable sector that includes both eco-sustainable fashion and ethical fashion principles. Sustainable, eco-sustainable, and ethical fashion are often misused due to very similar criteria within the supply chain.
However, there is a difference. Sustainable fashion aims to establish a harmonious relationship with the environment inspired by eco-sustainable fashion and people inspired by ethical fashion.
Hillary Taymour
Collina Strada, founded by Hillary, is a brand and a platform for climate awareness, social awareness, change, and self-expression. The designer offers easy-to-wear clothes imbued with a fluid attitude without fear. Collina Strada embodies humor and youth.
Since 2012, Taymour has established a research and sustainable brand ethos. Lover of manual skills, Collina Strada's collections are mainly made with recycled and eco-friendly materials.
For the brand, working towards sustainability means working in solidarity with communities like Accra, Ghana that has been cleaning up fashion's mess for decades.
Production takes place in New York to reduce environmental failure. They also partner with the OR Foundation to support their goal to catalyze a justice-led circular textiles economy.
Gabriela Hearst
The Uruguayan designer released her first womenswear collection in 2015, and her core values were long-term and sustainability. By 2017, her first runway show used about 30% deadstock fabrics.
In 2018, Gabriela committed to reducing the amount of non-recycled plastic. However, she will be replacing it with compostable packaging.
In 2019, she achieved her goal to be plastic-free and produced the first-ever carbon neutral runway show. For her SS21 collection for the first time at Paris Fashion Week, the brand showcased a heavily handcrafted collection that comprised 60% deadstock materials and was a carbon-neutral runway show.
To maintain their brand values of sustainability, their handbags are usually produced in limited quantities. These are also available by special order or in their flagship stores in New York and London.
Stella McCartney
The English designer, who in 1997 was the Creative Director of Chloe in Paris, has always been committed to sustainability. This commitment is evident throughout all her collections. It is also part of the brand's ethos to being a responsible, honest, and modern company.
Her creations are entirely cruelty-free, her furs completely eco-friendly to protect the animal world and the environment that surrounds it. Her commitment to eco-fashion is undoubted since the nineties. In 2020 she launched Stellawear, a sustainable innovation fusing lingerie and swimwear. Also, she became the first designer to cover American Vogue.