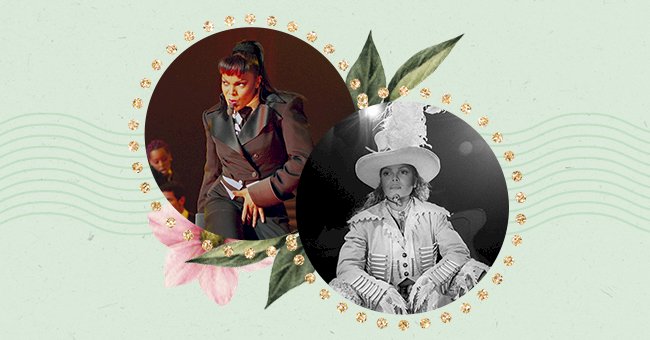 A Glimpse Into Janet Jackson's Best Style Moments
Janet Jackson used her style as an extension of her art throughout her career, and we've always been here for it! What a better way to honor her birthday than celebrate her best style moments!
Janet Jackson's brothers and their success didn't deter Janet from making a name for herself in the world of entertainment! She started her career in 1982 when she debuted her first album, and since then, she's served some looks of note!
She was quite the fashion influencer in the 90s, wearing bold colors, mixing styles, and putting feminine touches on men's clothing. Here are some of her best style moments.
Military Inspired look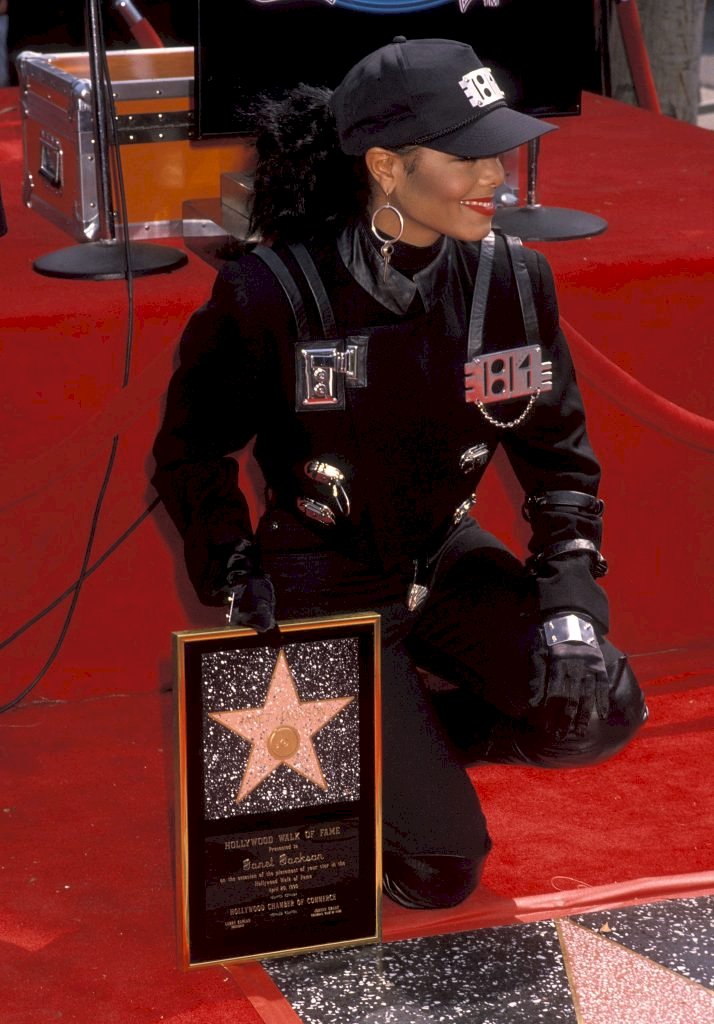 Singer Janet Jackson receives a Hollywood Walk of Fame Star on April 20, 1990, at 1500 Vine Street in Hollywood, California. (Photo by Ron Galella, Ltd./Ron Galella Collection via Getty Images)
In one of her performances in 1990 and upon accepting her Fame Star, she wore a military-inspired look, of course with a touch of Janet! It was an all-black uniform with leather and silver accents and a Jackson signature glove.
Western-style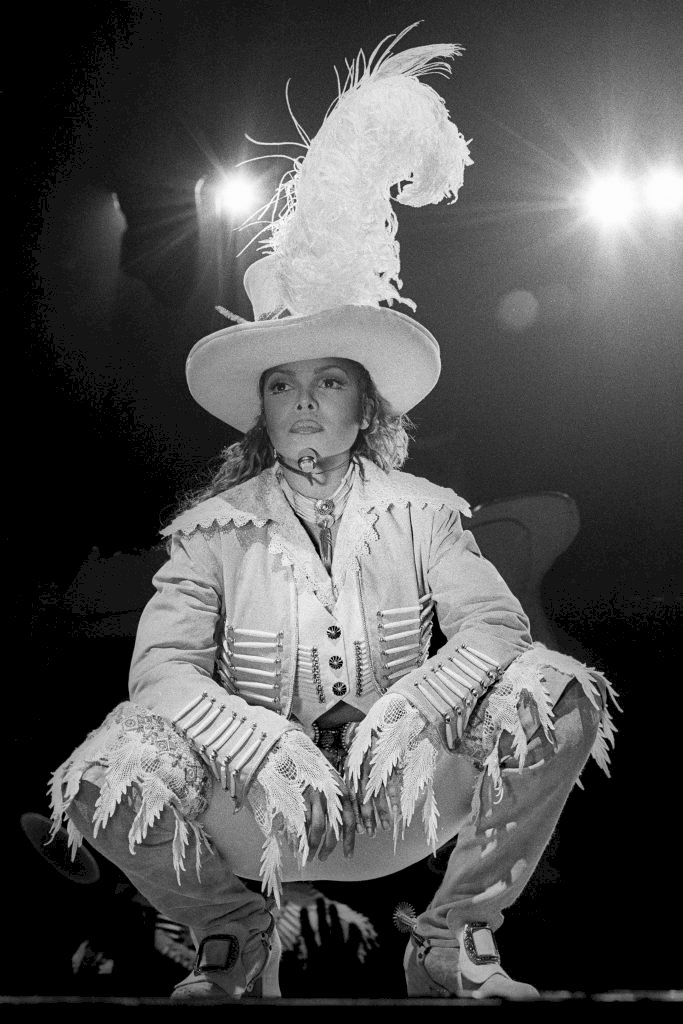 OAKLAND, UNITED STATES - FEBRUARY 18: Janet Jackson performing at the Oakland Coliseum on February 18, 1994. (Photo by Clayton Call/Redferns)
We all love a country look, and no one does the west better than Janet! In this two-piece, along with her cowgirl boots with metal spurs. The cowgirl look with an edge and a crop top-styled Jacket was an iconic moment to remember!
Grunge meets the red carpet.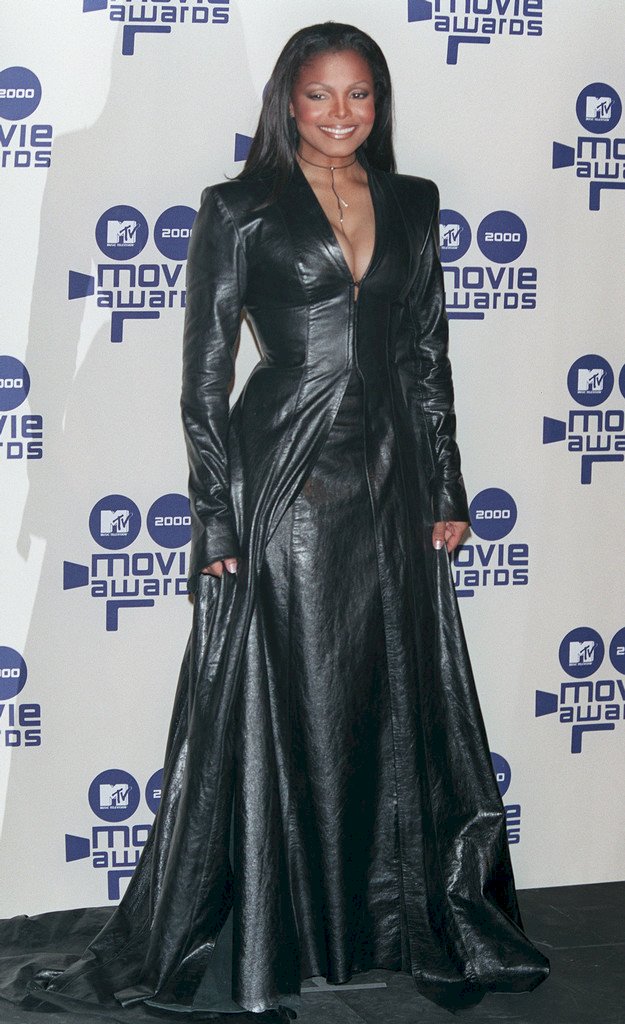 (Original Caption) Singer Janet Jackson. (Photo by Frank Trapper/Corbis via Getty Images)
Janet took her grunge look to the red carpet when she wore a full leather dress to the 2000 MTV movie awards. An all-black floor-length gown is an iconic statement for a star as talented as Janet!
Suits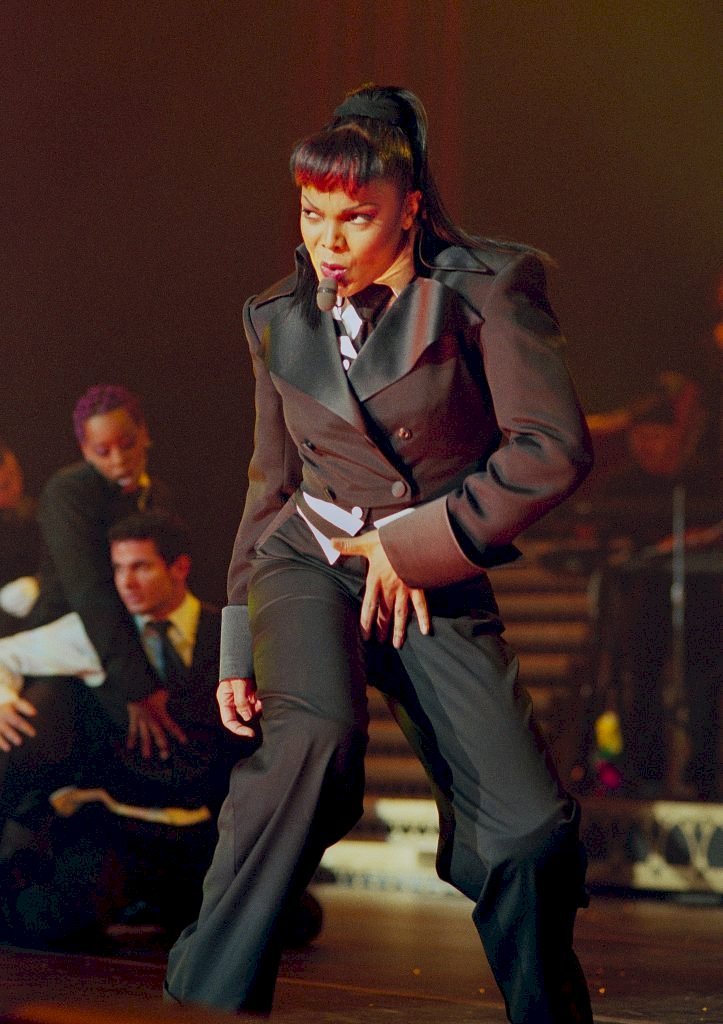 Janet Jackson performs on stage, 1998. (Photo by Phil Dent/Redferns)
Janet Jackson took men's suits and made them her own by putting her own touches on them! In 1998 she cropped the jacket of her suit, giving it a feminine touch, and added the extra shoulder pads for a bit of dramatic flair!
Cropped tops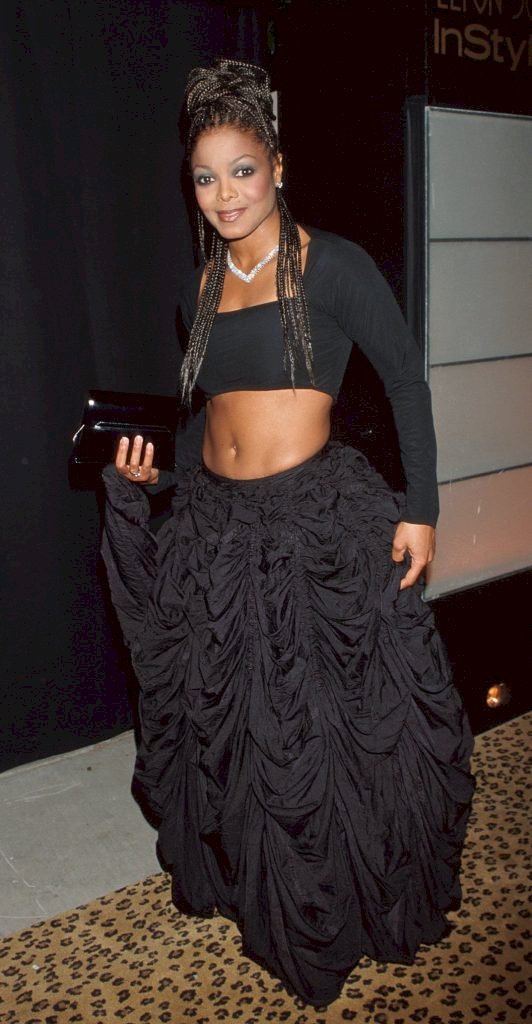 Janet Jackson (Photo by KMazur/WireImage)
Throughout the evolution of Janet, crop tops have been quite popular, and part of her look! An iconic moment for Janet was in 1999 when she wore a cropped top and floor-length skirt to Elton John's AIDS party after the 71 Academy Awards.
Janet has a way of experimenting with styles and adding a signature element to each look, making her quite the style icon! We hope you enjoy your birthday Janet Jackson and inspire us with more iconic looks in the future!