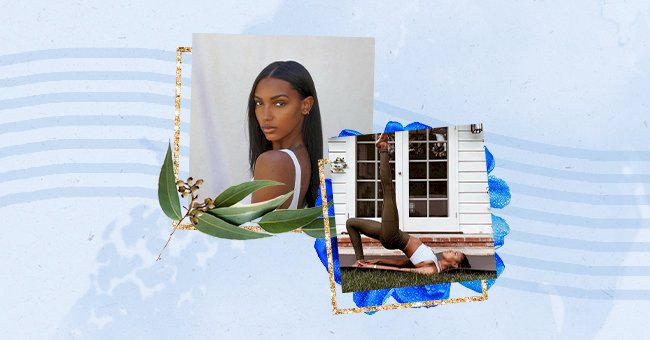 A Glimpse Into Jasmine Tookes Skincare Routine & Beauty Secrets
Celebrities and models are some of the people who take their skincare routine seriously. That is why they always look flawless in their pictures. You can tell that the model Jasmine Tookes has a top-shelf skincare routine just by looking at her.
The 30-year-old supermodel and Victoria Secret angel pairs her signature face-lift ponytail with a natural sparkle. The sparkle radiates from her cheekbones down to her toes.
Her glow is the kind that comes from years of experimenting with products to determine what makes her combination skin the happiest.
Her Fragrance
For her fragrance, Jasmine is currently promoting the Victoria's Secret Bombshell Wild Flower. This fragrance is a limited-edition version of the VS original Bombshell fragrance: bright, floral, and unabashed, with notes of desert wildflower, star lotus, and something called "neon rose."
The scent, according to Jasmine, inspires a feeling of confidence and makes you feel like you can do anything. Hence, one of the many reasons she fell in love with it.
Jasmine's Beauty Routine
Her secret to flawless skin lies in her drinking a lot of water, moisturizing her skin, and using face oils. We can all agree that water does play a significant role in any skincare routine, and this is one you should imbibe in yours.
Besides her water intake, she does not take coffee but instead consumes protein smoothies and tea, with green tea being her favorite.
Her Cleanser
Jasmine is obsessed with the texture of the Hourglass Equilibrium Cleanser. Besides loving its super-rich and creamy texture, she swears it makes her skin feel calm. She feels like it doesn't strip her skin of its natural oils, which is excellent.
She has also found out that with a lot of other cleansers, her face feels so dry after she uses them. So she has ended up loving that her skin feels nice and hydrated and plump with this one.
Haircare
Jasmine Tookes is known to have glowy, radiant skin and ultra-shiny hair. She believes her minimalist haircare routines focused on natural products do the trick.
Being a model means having makeup artists and hairstylists work on you all day. And so, when she's off duty, she does not manipulate her hair. She opts for castor and olive oils which keep her mane moisturized.
Jasmine On Wellness
Jasmine confesses she works out three to five times a week. She has revealed that she also boosts her protein intake, so her muscles are stronger and build a little shape. Besides, she also alternates between Physique 57 and Dogpound.
She has also introduced pilates into her general routine because she loves how her body feels after a good session. It helps to relieve her of stress, especially if she has been doing a lot of traveling.