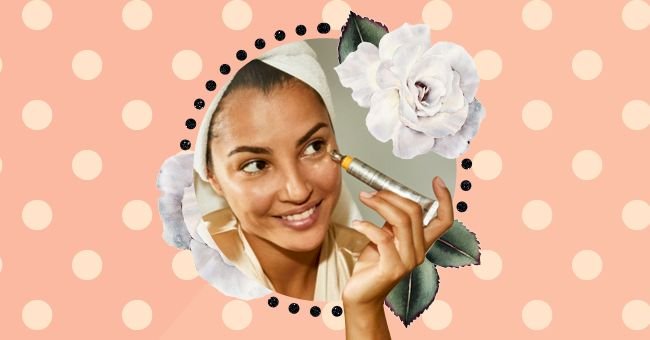 A Beginner's Guide To Building An Anti-Aging Skincare Routine
With time comes wisdom and aging skin, which nobody is fond of. While there are thousands of products that can promise you miraculous results, buying them in bulk and using them impulsively isn't always the answer to your woes.
As we age, the process of cell renewal slows down in our bodies, making it hard for us to get rid of spots and wrinkles. Collagen production also gets impacted in mature skin, which weakens our ligaments, and the skin begins to lose its elastic and firm texture.
Having a thorough skincare routine is a wise person's call, but figuring out how to incorporate an anti-aging regime can be challenging. Discover our step-by-step beginner's guide to building a proper routine so that you can slow down the hands of time and stay youthful.
1.Wash Your Face With A Gentle Face Wash
Oftentimes, we pay little attention to the face washes we are using daily, most of which contain harsh skin irritants. It is best to incorporate a natural face wash that is infused with organic and hydrating formulas.
2.Use A Cream Cleanser
Most of us ignore this very critical step in our skincare regime, or worse, use harsh cleansers that strip away the skin's natural moisture layer. You should use hydrating and gentle facial cleansers and resort to double cleansing for fresh, healthy-looking skin.
3.Exfoliation
Exfoliating at least once a week is an excellent way of removing dead skin cells and regulating the blood flow in your skin. It also stimulates lymphatic drainage. For an at-home anti-aging skincare regime, it's best to use chemical exfoliants.
4.Prep The Skin With A Hydrating Serum
Before heading on to apply a moisturizer, give your skin a hydration boost with a lightweight serum, ideally enriched with hydrating properties. Anti-aging serums like Loreal's Revitalift Hyaluronic Acid Serum can reduce fine lines and wrinkles with continued use.
5.Moisturize
Moisturizing regularly is a great way to keep your skin soft, smooth and hydrated - all of which can automatically reverse maturation symptoms. Don't forget to moisturize your neck and hands, and use an SPF-based moisturizer if your skin doesn't respond well to heavy sunscreens.
6.Keep Your Eye Cream Close
Our eyes require a little extra TLC, so use a targeted eye cream that is hydrating and helps reduce dark spots, under-eye circles, fine lines, and wrinkles. If the greasy residue of eye gels isn't your thing, resort to eye serums.
7.Use A Facial Oil
With age, the production of essential oils within our skin slows down. This can show dehydration and dry patches on your skin, so get in the habit of using natural facial oils that are non-greasy and provide instant nourishment.
8.Turn Up The Glow
Many times, the appearance of dark spots on our skin is an alarming situation corresponding to dullness and maturity. You can use glowing serum formulas enriched with retinol or vitamin C to improve the skin's texture and brighten the tone.
9.Never Sleep With Your Makeup On
It's easy to feel lazy after a long day and let those layers of makeup linger on your skin. However, if you can't wash your face with water, use a facial cleansing solution like micellar water to remove makeup, excess oil, and dirt before drifting off to sleep.
10.Apply Your Moisturizer At Night
When we sleep, our body goes through the process of cell renewal and growth. It is essential to hydrate your body and skin at night, and incorporating an anti-wrinkle night cream can help reduce visible signs of aging and maturity.