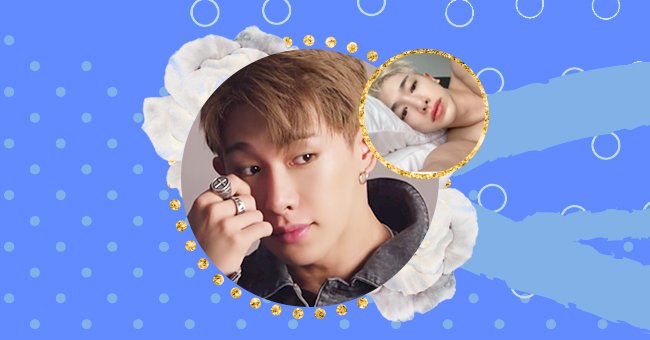 A Glimpse Into KPop Soloist & Former Monsta X Member Wonho's Skincare Routine
K Pop stars go through extensive training, styling, and grooming to look and perform the way they do. Most K Pop stars adopt complex skincare regimes to have clear and glowy skin at all times.
The K Pop industry is known for its hardcore training and routine enforcing practices. Several K Pop stars crumble under pressure to be perfect, while others adapt their work regimes in real life to keep consistent.
Wonho, a former member of the K Pop group Monsta X, seems to have it all figured out with his skincare. See how the star keeps his skin K Pop approved without the complicated skincare steps.
You Are What You Eat
In 2018, Allure Magazine interviewed Monsta X members while Wonho was still in the group. The Monsta X group members shared their regime's with the beauty magazine and revealed their skincare tips specifically.
Wonho's skincare routine was notably more simplified than his bandmates, but he did have a secret weapon. The singer shared about his healthy, protein-filled diet that helps his body and skin stay in great shape.
Wonho also revealed that he spent a lot of energy in the gym, which is fantastic for your overall health. Exercising and eating healthy is always a good indicator that you are laying excellent foundations for your skin.
Straightforward Skincare
Since Wonho's skin keeps clear and glowy from his healthy diet, all he needs to do is maintain it. The soloist shares that he doesn't like to overcomplicate his skincare and instead focuses on feeling good.
His beauty-related advice to fans encourages them to learn to love themselves instead of fussing over imperfections. Wonho achieves his fuss-free skincare routine with products that work for all his skin needs.
"Just mist and I'm finished."

Says Wonho
The K Pop idol reveals that the one skincare item he cannot live without is a face mist. Wonho explains that he loves the hydrating effects of face mists and can rely on them for his skincare needs.
Recommended Face Mists
Although Wonho does not necessarily know his face mist's specific product name, he praises its hydration. The Allure editor took it upon herself to recommend a face mist that may have similar effects.
Devon Ableman puts forward the Whamisa Organic Flowers Olive Leaf Mist as an option. She explains that the mist is one of her favorites and is intensely hydrating, which is a Wonho approved feature.