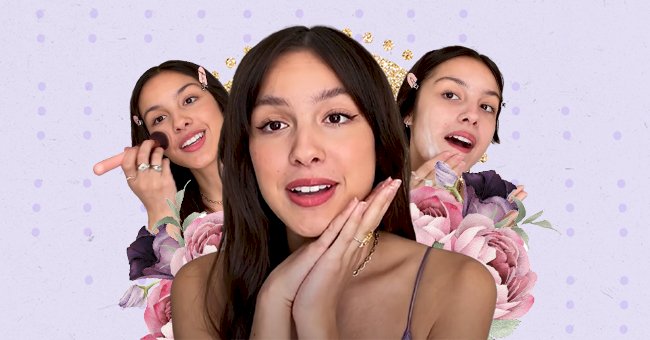 A Glimpse Into Olivia Rodrigo's Skincare Routine
From Disney kid to pop star, Olivia Rodrigo is one of the most talked-about teens in the world. Consequently, everyone wants insight into her style, who does her hair, and what products she uses on her skin.
It seems as if we cannot get through a single week of this year without hearing a mention of Olivia Rodrigo. The 'Driver's License' singer is one of the hottest names in pop culture and music today.
In addition to being an undeniable musical talent, Olivia is also one of the biggest beauty icons for teens. As a result, we've put together a glimpse at the eighteen-year-old star's skincare routine for you to see.
Olivia's Skin Concerns
Many people's skincare routines are specific to their skin concerns, and Olivia shares hers in a Vogue video. The eighteen-year-old reveals that she expects breakouts and spots here and there since she is still a teen.
"My skin loves breaking out on my chin and on my nose. The masks definitely don't help with the acne."

Says Olivia Rodrigo
Olivia is gracious about accepting that her skin can't be perfect all of the time while acknowledging its 'okay' state. However, she does reveal something that's been bothering us, adults, as well, which is mask-induced acne.
Rodrigo reveals that she has been breaking out on the lower half of her face like many of us. Thankfully, some of her skincare steps address these issues and could be helpful in some of our routines too.
The Skincare Routine
Olivia shares that she prefers a 'less is more' approach to her routine as too many products can irritate her skin. Her essential beauty products all fit in a cute Glossier beauty bag highlighting her minimalist approach.
In the first step of her routine, she cleanses her face with a milky lotion cleanser before applying a serum. Next, she massages the serum with a gua sha tool which adds a little bit of much-needed self-care to her skincare.
"I love alone time. I'm very much an introvert, and so doing stuff like that really helps energize me for whatever I'm doing in my work or life."

Says Olivia Rodrigo
The next step in Olivia's skincare routine is applying a lip scrub and a lip balm to take care of her peeling lips. Then, she applies a BB cream with broad-spectrum SPF protection before going into her makeup application.
The Product List
Although Olivia Rodrigo is one of the biggest stars in the world, her simple routine is very accessible. In addition, the breakout musician uses some of the most affordable skincare options for someone of her stature.
Olivia uses the $34 Epionce Milky Lotion Cleanser and has improved her dermatitis since using it. The serum she includes in the routine is the $7 The Ordinary Niacinamide and Zinc serum.
Although we do not see the lip scrub Olivia uses on her lips, she does give us a glimpse of her Burt's Bees lip balm. Then, finally, her SPF 30 BB cream is a $28 Ultra Repair Tinted Moisturizer by First Aid Beauty.