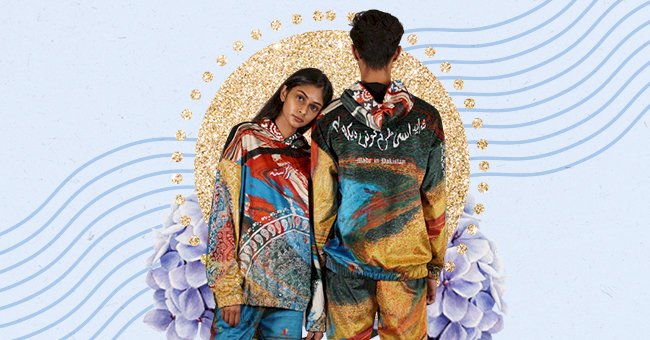 A Glimpse Into Pakistani Streetwear Brand 'Rastah'
Rastah is a Pakistani streetwear label representing the rich South Asian culture. The brand features traditional and ethnic clothing designed using block printing, hand weaving, and patchwork.
Streetwear has become a global phenomenon, with new entrants gracing the fashion space every now and then. With South Asians slowly finding their place in the global beauty and fashion industry, Rastah aims to establish itself as a high-end luxury streetwear brand.
The streetwear brand brings forth a unique collection of hoodies, t-shirts, sweatshirts, and baggy pants, bearing exciting inscriptions characteristic of the South Asian heritage. Keep reading to find more about Rastah.
About Rastah
Rastah is an Urdu word, meaning path, route, or a journey one embarks upon in the pursuit of achieving something. The streetwear label was created by three cousins, Zain, Ismail, and Adnan Ahmad, in 2018, who belong to Lahore, Pakistan.
The brand's creative head, Zain, was brought up in Vancouver, Toronto, and London, but his true calling was always his own city, Lahore. Initially, he wanted Rastah to sell handwoven fabric, but his inclination towards fashion made him reconsider.
The design mechanism of the brand represents Pakistani culture to the fullest. There are fabric pieces bearing vintage Mughal-era paintings, verses from the great Pakistani poet, Allama Iqbal and other catchy phrases to grab attention amid the clutter.
Zain Ahmad works closely with local craftsmen and artisans to produce authentic clothing pieces. Rastah's block print apparel comes courtesy of Aslam Mirza, while Farooq Bilal employs his craftsmanship to bring masterpieces, like the Poet's Jacket, to life.
Fall Collection
Rastah's latest fall collection, Volume V, showcases a blend of Eastern prints and Western silhouettes. The collection features colorful and complex artwork, catchy logos, and graffiti-themed print, with an underlying philosophy highlighting critical aspects and taboo subjects.
"The woven fabrics for the jackets are made on a traditional Pakistani hand loom, which is sadly dying a slow death. And most of the printing techniques are done using hand-carved wooden blocks. To revive these forms of artisanship, we have to reinterpret them. It's something that really hasn't been done before in this country." -

shared Zain Ahmad, Rastah's Creative Director.
Riz Ahmed In Rastah
The renowned British actor and rapper Rizwan Ahmed was seen in the Rastah Notoriety twill jacket while talking to MSNBC. The jacket bears images of Zain's childhood days in Lahore and pictures of Pakistani stars, including former cricketer and Pakistan's current Prime Minister Imran Khan.
The artwork appears sporadically, with the jacket's back featuring an image of the only brewery in Pakistan, Murree Brewery. Rastah's unique approach to streetwear fashion echoes through its strong sense of involving nostalgia, vintage, and traditional elements in the designing process.
Way Forward
Rastah's future plans center around representing the cultural aspects of Pakistan and South Asia. Zain wishes to carry forward the brand's insightful approach to streetwear through storytelling and creative craftsmanship.
"This part of the world has so much to offer in terms of storytelling, artisanship, and technical craft, but on the brand level, we don't get that recognition. Through stuff like this, we can hopefully inspire artisans to get back on that horse, and to do what they love to do. We've got so much to offer."

-added Zain Ahmad.