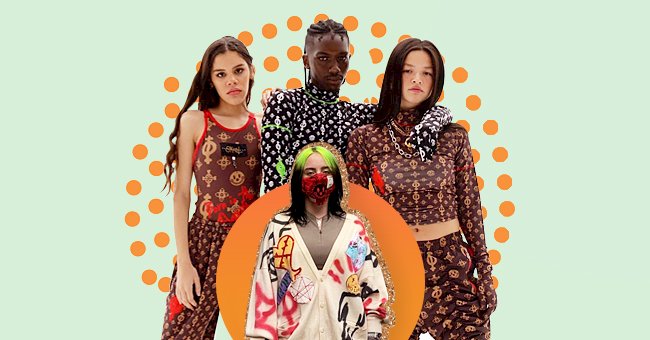 Billie Eilish, BTS & More Appear To Be Fans Of Skoot Streetwear
Skoot is nothing less than a treat for Anime lovers. Billie Eilish, BTS, Rosalia, and several other music icons are donning the brand and exciting us up.
"Skoot skoot skoot" is what the brand's website reads. Skoot is not your typical brand at all. The streetwear brand promises pure pieces perfect for both the club and the couch.
Skoot features manga, zingy, and anime pieces. Musicians are loving the brand's approach to using graphic prints on all items of clothing.
How Skoot Came to Being
Skoot began under the co-founders Koh V and MLMA when they first met in Seoul in 2016. The streetwear clothing is a beautiful amalgamation of MLMA and Koh V's joint work endeavors.
"Painting was my first talent that I discovered when I was like, two or three. Koh was the first person who ever discovered [my work]."

Says MLMA
MLMA is a singer-rapper and an artist. Koh saw her artwork and was very impressed. Shortly after meeting, they decided to apply MLMA's artwork onto clothing. Skoot was born as a result.
Koh and MLMA's collaboration with problem6oy
Koh and MLMA are also working with another artist now, problem6oy. Together, the three give life to ready-to-wear clothing pieces that comprise wild and anime-inspired graphic prints.
Koh has called anime and manga his two significant inspirations. MLMA saw animation culture closely while growing up. She was also a fan of comic books and the imagery in them.
Skoot Collection
Skoot is a collection of ready-made, one-off, and custom clothing pieces. The brand is primarily genderless, and its logo also represents this. The logo looks like a bootleg designer monogram.
"The meaning of the logo means no gender: It's the male and female sex symbol combined."

says Koh
According to MLMA's views, clothing brands should not have any limitations of gender or otherwise. Her thoughts, combined with those of Koh, give life to Skoot's authenticity and unique imagery.
Eilish And Other Musicians Root For Skoot
Billie Eilish supports Skoot because it fits her style. She finds it a perfect fit because of the graffiti prints and streetwear look. Eilish has worn many Skoot pieces until now.
"I started following Billie really early on. Then, she followed me back and started wearing our stuff. One of the first pieces she wore was a fire-print hoodie that I made."

says MLMA
Eilish dressed in a Skoot printed cardigan and shorts for her "Therefore I Am" music video. She also chose Skoot for her American Music Awards performance.
Many other artists have also shown their preference for Skoot clothing. Other than Eilish, Rico Nasty, BTS, Rosalia, Blackpink, Jackson Wang, and Grimes have chosen Skoot.
BTS's Jungkook doll also wore Skoot clothing. The real Jungkook is a massive fan of Skoot. Koh and MMLA feel that Skoot has a distinct vibe that attracts attention and praise.