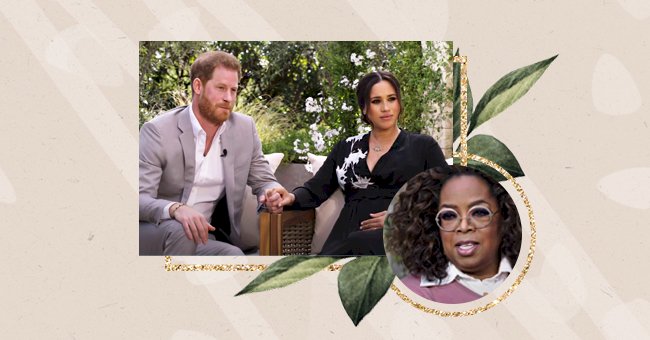 A Glimpse Into Revelations Made During Meghan Markle And Prince Harry's Interview With Oprah
Meghan Markle and Prince Harry's interview with Oprah aired on Sunday with much anticipation. The interview did not disappoint with the number of jaw-dropping moments that featured in it.
When we anticipated Meghan and Prince Harry's interview with Oprah, we knew that the tea would be hot. Meghan's battle with the British press and the conflict within her new family has built-up to this moment.
Much to our disbelief, the interview exceeded our expectations of the cruelty that Meghan and Harry endured. Scroll down to see the most chilling revelations from Meghan and Prince Harry's interview.
Meghan Contemplated Suicide
Meghan Markle's welcome to the royal family was not the warmest one you would imagine. The 'Suits' actress left her life in America to start a family with her husband but lived a nightmare for years.
At the peak of the anarchy against Meghan, there were headlines attacking and stories her for many reasons. The bullying became so severe that Meghan started to fall into a depression that could've taken her life.
"I remember how Harry just cradled me. I went to the institution, and I said that I needed to go somewhere to get help. And I said that I'd never felt this way before. I need to go somewhere. And I was told that I couldn't, because it wouldn't be good for the institution."

Says Meghan Markle
Meghan reveals that when she shared she was having suicidal thoughts with seniors, she was denied help. This shocking confession reveals a tendency of shaming mental health issues from the monarchy.
The Royals Were Concerned About Archie's Skintone
Plenty of what Meghan has had to endure from the British media is racially charged. Although the royal establishment and the press denied this fact, it became clear to Harry and Meghan when she was first pregnant.
Meghan reveals that there was an uncomfortable conversation between Harry and members of his family. The discussion, which the Prince says he would never share, was concerning their first son's skin tone.
"All around this same time, we have in tandem the conversation of he won't be given security, he's not going to be given a title and also concerns and conversations as to how dark his skin might be when he's born,"

Meghan Shockingly Reveals
Markle also revealed that Archie would not receive security detail because he didn't have a royal title. Unfortunately, these conversations made it clear how unsafe Archie and Meghan are as people of color in the royal family.
Archie's Favorite Words Draw A Diana Conspiracy
Although his royal relatives would not protect Archie, his parents love and shield him daily. The couple joyfully share details about their son with Oprah, including his favorite words to say right now.
Meghan and Harry happily shared that their one-and-a-half-year-old was already chatting up a storm. They shared that he loves to say 'hydrate,' and Harry also revealed that he also wishes people a safe drive.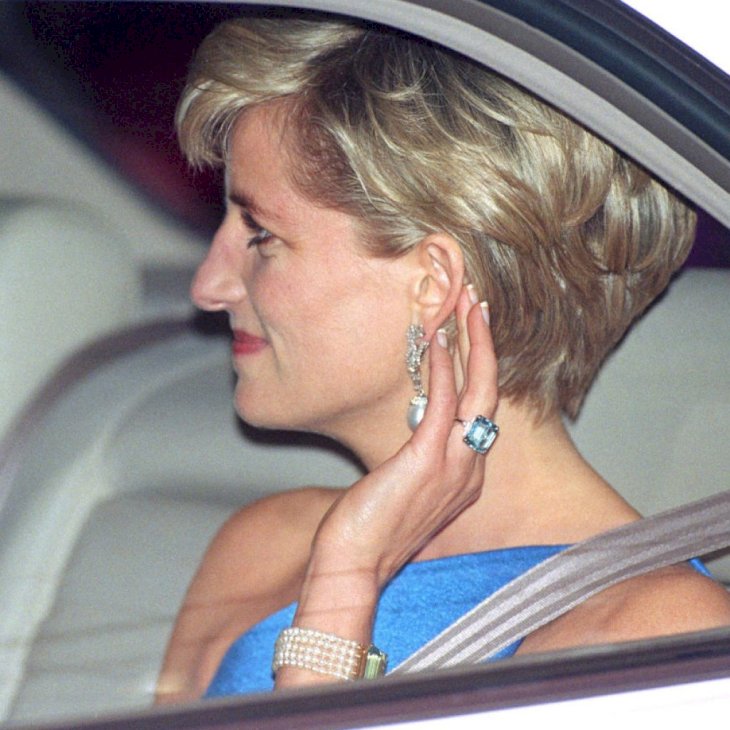 Getty Images
"But also, any time anyone leaves the house, he's like 'Drive safe!'

Says Prince Harry
This adorable moment sparked a conspiracy that linked Archie to his grandmother, Diana. The late lady was killed in a car accident, and Twitter users believe that somehow Archie knows, explaining his favorite phrase.