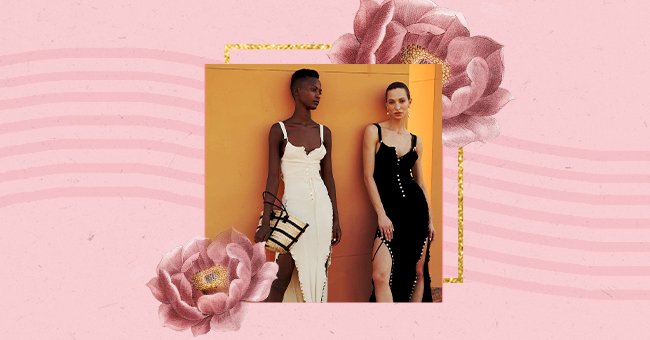 A Glimpse Into Spring Bag Trends For 2021
With restrictions loosening (stay safe, though) and we emerge from our houses, you may feel like a deer in the headlights when it comes to what's happening in the fashion world. We understand. Like many of you, we've spent a horrific amount of time in sweats that must be put to rest.
Spring is on the horizon, and we have been writing about spring trends for 2021. However, bags do get the short end of the stick. While you may be tempted to carry your practical bag out the next time you get a chance, how about you use this spring for an upgrade?
Spring signifies bloom; the weather is warmer, the birds are out, and spring trends for 2021 seem to understand. From large carryalls to shuttle you between events to candy-colored dreams worth every penny, scroll below for a glimpse into that spring handbag trends for 2021.
Chains on Chains
Chains are here to make a statement this spring. The trend made an appearance in 2019; however, this year, designers opted for extra-large links. Despite the hardware, many of the bags still retained an elegant and feminine feel. Moreover, this bold style is a fave of the 'IT Girls' of street style.
The Curved Carryall
The curved carryalls made a splash for spring 2021. These bags made a statement for their slouchy shape as well as roomy design. Look out for those with bohemian-esque vibes or those with exciting detailing like knots or visible stitching.
Tech Savvy
The birth of this bag organic. Technology has made our lives easier. Therefore with the existence of apps, many of us have the world on our smartphone, no wallet requires. In comes the trend of these minute bags. Designers are taking this trend to mini bags, cross-body bags, water bottle holders, and phone cases.
The 2D Handbag
The slick accordion-like design of the two-dimensional handbag may not make it the most practical bag, but they sure are sleek. These bags are shaped like a filing folder, are slim, and feature noticeable hardware.
Netted Market Totes
Market Totes during spring are like florals and spring - they are expected. However, we love how designers add their spin to this classic bag. Many runways played with leather, rope jewels, and more to welcome the spring mainstay.
Bright Colored Bags
How else can one celebrate the blooms of spring than through the inclusion of color in your wardrobe? For spring this year, designers pulled out candy-colored bags in bright and bold hues.
Jumbo Bags
The early 00s are back, and there is no better place to see it than in large tote bags. These bags are not here to play. When they say massive, they mean it. Designers wove this style in pointed totes or extra-large carryalls.
Raffia and Leather
Natural fibers made an appearance on the runway for spring. Designers mixed materials like raffia and leather, jute, and more to weave the perfect spring bag.