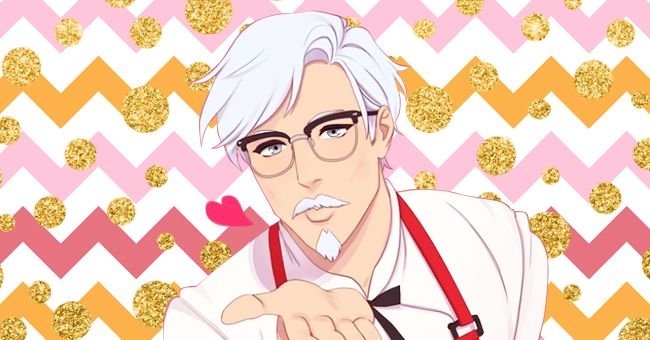 A Glimpse Into The KFC Dating Simulation Game
Fast food companies have some of the most creative marketing teams on the planet. The addictive sodium in their food is not the only thing that keeps you coming back for more.
Takeaway franchises undoubtedly have some of the best marketing campaigns ever. Their slogans are always catchy, and their advertisements are still memorable beyond their release dates.
KFC recently took its promotional branding efforts to a whole new level with the help of technology. Let's look at the KFC video game that changed how we interacted with fast food brands last year.
How It All Started
Fast food brands have always tried to keep up to date with the latest lifestyle and pop culture trends. Thus, the incorporation of AI technology in KFC's branding did not surprise audiences.
KFC's journey with AI started with its new and improved CGI, Colonel Sanders Instagram influencer. The loveable colonel received a virtual update as a playful poke to the latest AI influencer marketing trend.
I Love You, Colonel Sanders!
KFC released its video game soon after the world was introduced to the hunky new CGI Colonel Sanders. The game features an anime style version of the new attractive colonel that gamers have to woo.
Players go through a culinary school adventure where they show off their skills to earn a culinary degree. In addition to this, players must try to win over the affection of Colonel Sanders to win the game ultimately.
How The Adventures Unfold
I Love You, Colonel Sanders develops in ten parts that all have very high stakes. If the player is not careful with their decisions in the game, their character may die.
Some game challenges include a timed quiz and going into battle with a "spork" monster. Of course, the main objective is to win the colonel's heart, so you must do everything in your power to impress him.
Other Game Characters
No video game is complete without a full cast of characters to drive the narrative forward. Every culinary school has its teachers and students, and the University Of Cooking School offers the whole college experience.
Characters include the player's BFF, Miriam, Sprinkles, also known as Professor Dog and Pop. Aashleigh and Van Van offer a villainous while the forgettable student and Clank present some comedic relief.