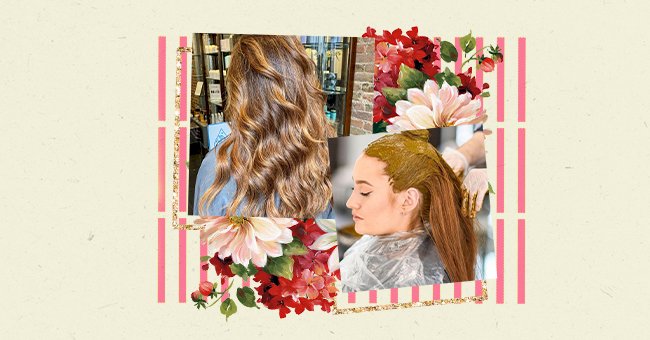 A Glimpse Into The New Hair Dyeing Technique Called 'Shatush'
When we want to make a change, it's either chopping all our hair off or dying it! But instead of just a regular color change, you can give your current style body with a technique called shatush!
The balayage uses all shades of blonde to bring your new do to life. The stylist sweeps your hair back and gives you golden highlights that blend into your hair.
For years the technique has been a favorite because it adds texture and dimension to your hair. It's certainly going nowhere any time soon because it's a color style everyone, even celebrities, has pined after!
Stylists being experimental as they come, needed to play around with the look. Just like everything else in fashion, hair is constantly changing, and we have to keep up!
So what is shatush? Well, it's basically an updated version of the balayage, but it's done by freehand! It gives your hair a sun-kissed look from Domenico Casella, who created this look in Italy.
"It's the perfect color service for those wishing to add dimension to their hair." Domenico Casella
He creates this look by combing the hair back and using his fingertips to apply the color to your hair. Using your fingertips to add color allows you to control where you're placing the color, opposed to applying the dye with a brush.
He also uses a cone to achieve a smooth transition between the colors which leaves the hair closer to the cone darker and the hair framing your face lighter and brighter. The effect is similar to the balayage, but it's more subtle, and the transition between the different colors flows naturally.
It's best to start the transition lower in your hair than at the root. Like a regular balayage, the shatush should be low maintenance, so you don't have to revisit the salon when your roots grow out.
Brown hair is the easiest to do the shatush on because you can play around with different shades of honey, amber, gold, and sand to create a smooth transition. For darker brown hair, your stylist can use shades like ginger or mocha.
It's best to decide on the shades and direction you want to go with the shatush because it's not for everyone's hair color. Your colorist will experiment with the colors and tell you which shades work with your hair.
The effect is quite soft and subtle and perfect for someone looking for a hairstyle that's low maintenance instead of committing to a full head of color. It's most definitely going to be a trend this summer because it compliments your sun-kissed skin!