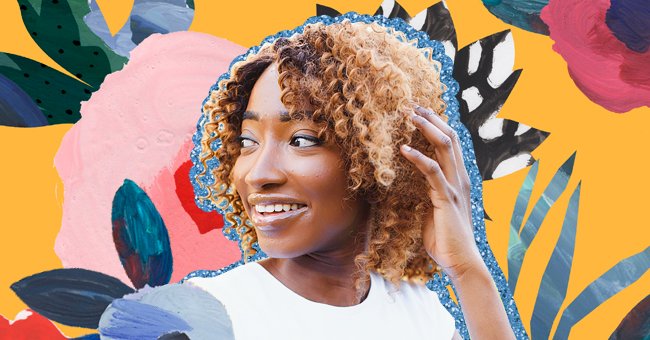 Hair Inspiration: Balayage Ideas For Every Hair Texture
Balayage is a hair trend that has lasted and gained more popularity over the years. This hair color technique is the perfect way to give you a bright, new look that is easy to maintain.
The effortless balayage look has been a popular hair trend for several years and isn't backing down. This hair color is one of the defining styles of this decade that transcends through red carpets and Instagram.
Balayage is also a very diverse hair trend that works on all hair textures and colors. Take a look at some of the best balayage looks to inspire your new hair color, no matter your type, color, or texture.
The Subtle 'Tweed Hair' Highlights
Hair colorist Rex Jimieson was the first to name the 'tweed hair' highlight trend. Jimieson explains that this hair color consists of evenly distributed highlights instead of the traditional lighter end technique.
The woven strand look combines highlight techniques to achieve a tweed fabric appearance. This combination offers a more subtle effect on the typical balayage contrast and works best with straighter textures.
A Pop Of Color
Colored hair is bold and fun, but a full head can be a bit too much of a commitment for some women. This balayage trend offers the best of both worlds but can be high maintenance and require more touch-ups.
Using a shampoo for color-treated hair can be an excellent solution for hair upkeep. The melting color effect is a great way to experiment with fun options without ruining fine or damaged hair with full color.
Blurring The Roots
Women with thick, dark hair have to manage any new hair color from outgrown roots frequently. Root blurring balayage offers a solution to this problem and makes darker appearing roots look fresh for longer.
Celebrity hair colorist Jeremy Tardo has even called the shadow root technique the '2020 ombre'. This method creates root grow out that looks more blended with a highlight color and works with all hair textures.
Sun Kissed Goddess
Sunkissed, face-framing highlights have been getting all the hype lately because of their versatility. This balayage look has the most natural placement and instantly brightens up your face with some color.
The golden and copper shades that are usually best for this highlight look especially great with curls and coils. This highlight is also an ideal version to get during warmer seasons to brighten up your summer look.
Rosé Red
Red hair can already be very bold hair color, but it is still a fun shade to experiment with. Adding balayage highlights to red hair can make it look softer and more natural while keeping the fire.
Strawberry blonde highlights can also add a subtle rosé glow while offering more dimension to hair. Another great color that works well with red hair is peach blonde, a lighter take on a strawberry blonde.