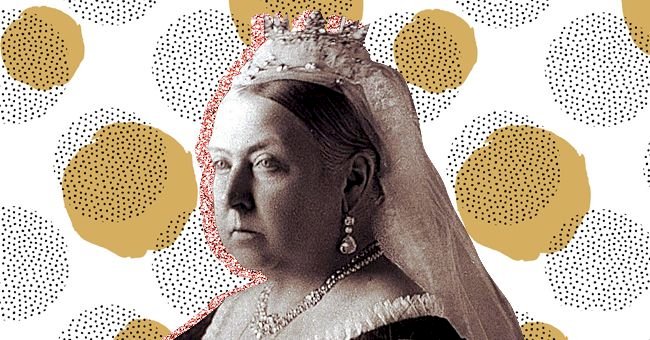 A Glimpse Into The Sordid & Secret Love Life Of Queen Victoria
Victoria, Queen of the United Kingdom of Great Britain is remembered as a sorrowful widow, who loved only one man her entire life: her husband, Prince Albert. That is not quite the whole truth.
Victoria became Queen because, even though her grandfather King George III had fathered 15 children, and only two of them died childhood, he had only one grandchild, Princess Charlotte. His many sons had many healthy children between them, but none born in wedlock.
The Princes were lusty men, but they preferred dallying with actresses to marrying suitably noble brides. When Princess Charlotte died in childbirth, her uncles -- among them Victoria's father -- marry in haste and attempted to procreate. The prize was the throne, and Prince Edward, Duke of Kent and Strathearn won when his new wife gave birth to Victoria in 1819.
Procreate and Rule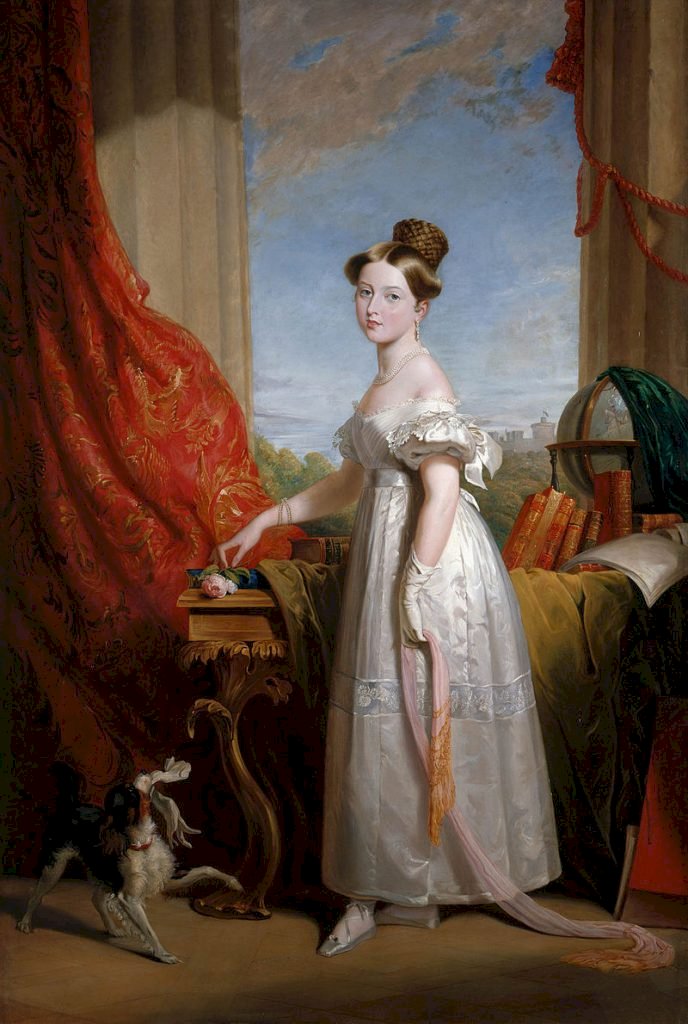 Unknown author After George Hayter artist QS: P170, Q4233718, P1877, Q3760522, Princess Victoria and Dash by George Hayter, marked as public domain, more details on Wikimedia Commons
So when the young Princess became Queen at 18, one of the foremost concerns was that she marry, quickly, and have children to guarantee the succession. But what was she like, this young woman who now ruled a vast empire?
Victoria's father had died when she was just 2 years old, and she was raised by her mother, Princess Victoria of Saxe-Coburg-Saalfeld, who knowing that her daughter was destined to rule, attempted to establish complete dominance over her.
Rebellion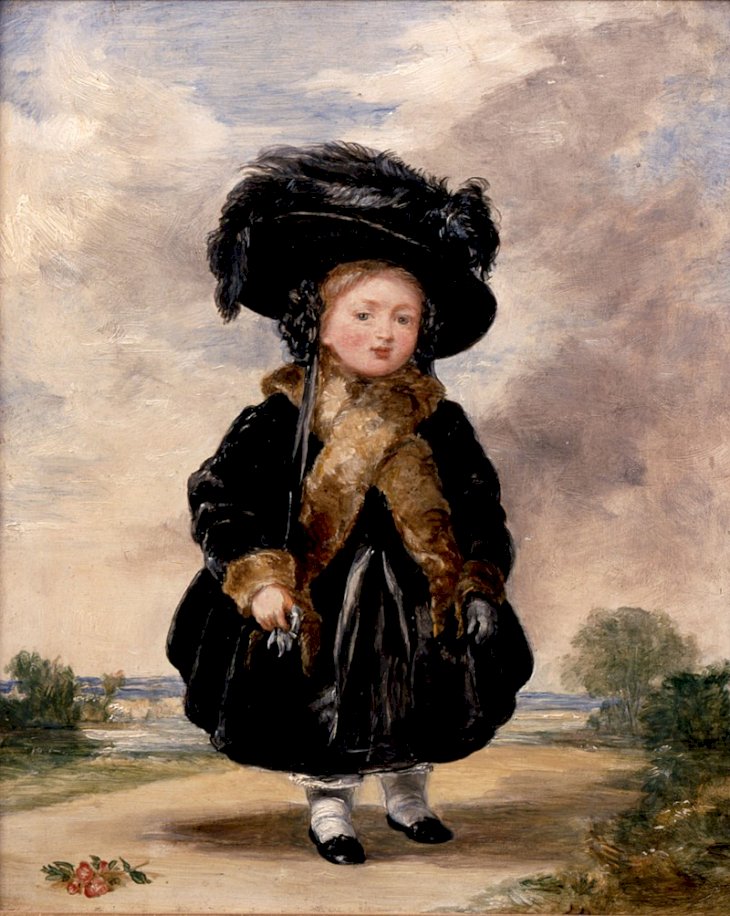 Denning, Stephen Poyntz (c. 1787 - 1864) – ArtistDetails of artist on Google Art Project, Denning, Stephen Poyntz - Princess Victoria aged Four - Google Art Project, marked as public domain, more details on Wikimedia Commons
Tiny Victoria's life was regimented and dominated by her mother's strict Teutonic rules, and she slept in the same room as her the Dowager Princess until the day she became Queen. It is telling that Victoria's first act was to order her own chambers prepared far from her mother and to exclude her from her counsels.
Victoria was finally free and was revealed to be a fun-loving young girl, eager to dance the night away and enjoy all the liberties she had been denied by her controlling mother. She started to work closely with her prime-minister, William Lamb, 2nd Viscount Melbourne.
A Teenage Crush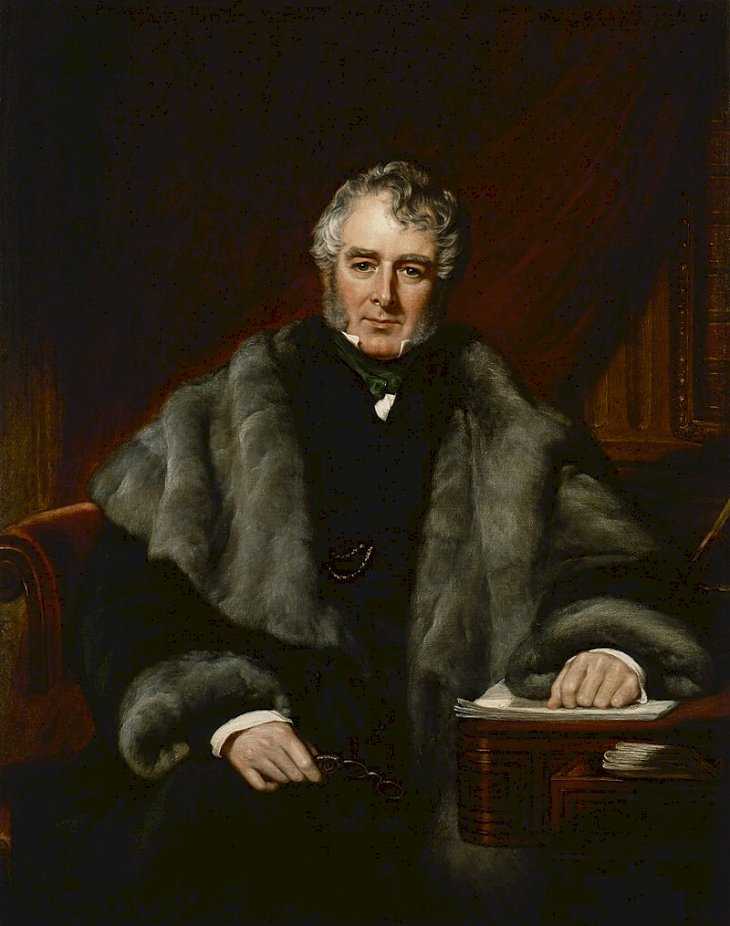 John Partridge creator QS:P170,Q6251999 , William-Lamb-2nd-Viscount-Melbourne, marked as public domain, more details on Wikimedia Commons
William Lamb was then in his 50s, a sophisticated charming man, and he became Victoria's mentor and confidant. The 18-year-old became so attached to Lamb that she was referred to as "Mrs. Melbourne," and there were scandalous whispers that the young Queen intended to marry her prime-minister.
Lamb and the Queen would spend an average of 5 hours together every day, and wrote to each other constantly. Of course, a teenage crush on the dashing Lord Melbourne was inevitable, especially since Victoria had been so sheltered, and she has a deliciously shady past -- his wife had cheated on him with Lord Byron, and his own affairs had been a scandal.
The Russian Candidate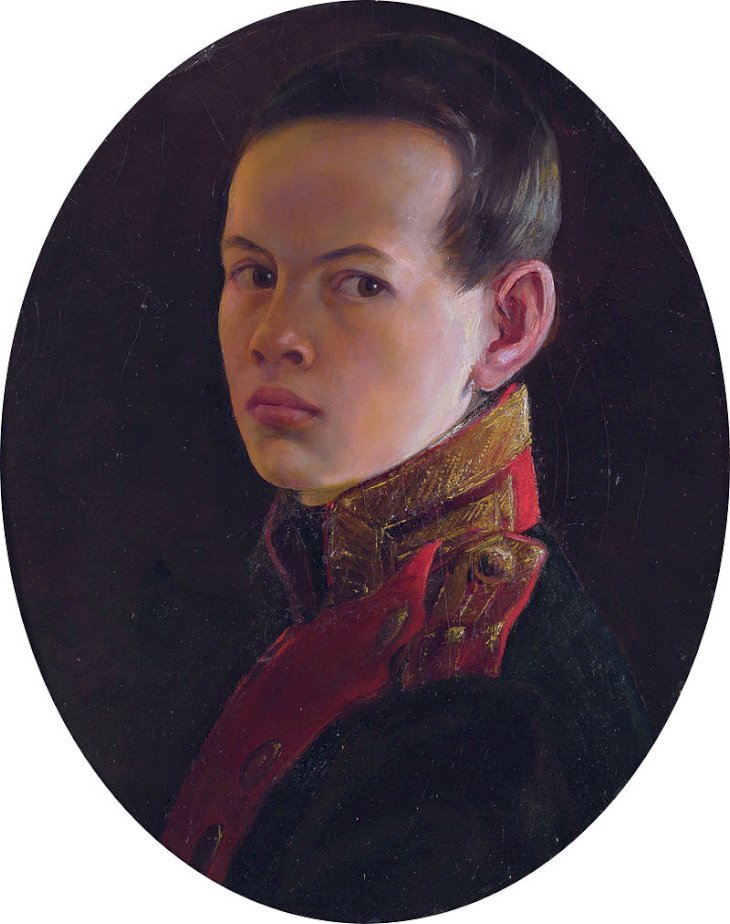 Attributed to George Dawe creator QS: P170, Q4233718, P1773, Q1507231, Alexander II as a boy, attributed to George Dawe, marked as public domain, more details on Wikimedia Commons
Then, a dashing young Russian Prince came to visit. The Tsesarevich Alexander was touring Europe, and he visited England. He was tall, exceedingly handsome, and he was taken with the tiny, doll-like English Queen. Lord Melbourne even commented sourly that the Tsesarevich held the Queen much too close while dancing...
The Queen was infatuated, but it was an impossible match. She, as the Queen of a sovereign state, could not marry the heir to the Russian empire. One of them would have to give up a crown, so they gave up on love instead. Victoria's canny uncle (and the dead Princess Charlotte's widower) introduced her to another handsome young man -- her cousin, Prince Albert of Saxe-Coburg and Gotha.
The German Princeling
John Partridge artist QS:P170,Q6251999, Prince Albert - Partridge 1840, marked as public domain, more details on Wikimedia Commons
Victoria fell in love with Albert -- of course! There wasn't a world of men to choose from, in fact, in the whole of Europe, there might have been 5 men of suitable age and background that would have been acceptable to both the Queen and her Government.
The Secret Sensualist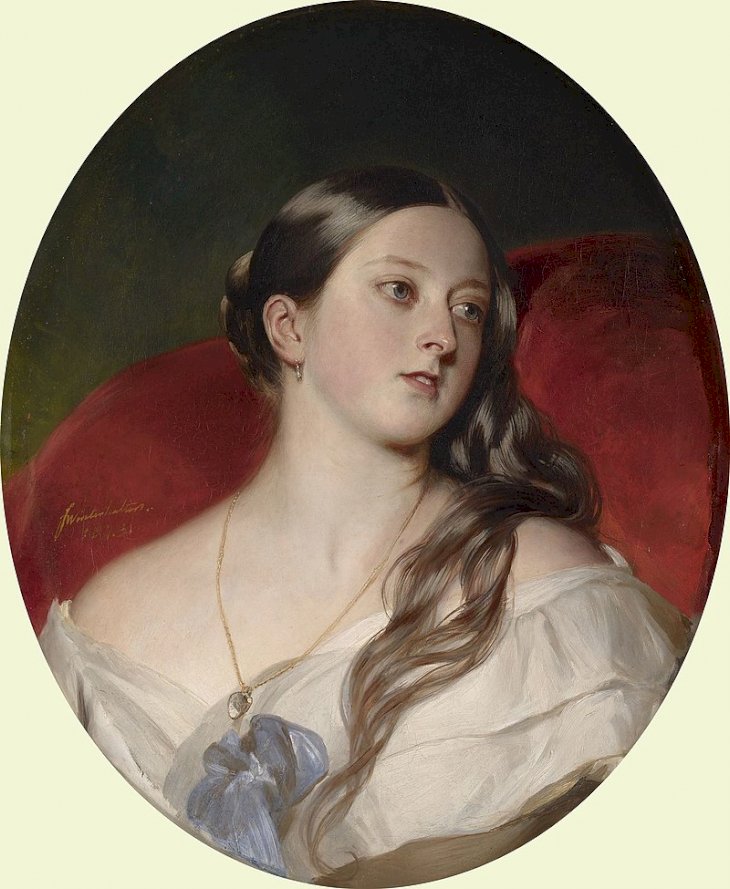 Franz Xaver Winterhalter artist QS:P170,Q168659, Winterhalter - Queen Victoria 1843, marked as public domain, more details on Wikimedia Commons
So Victoria married Albert in the romantic wedding of the century. But while so many noble mothers advised their naive daughters to "close your eyes and think of England" on their wedding night, Victoria discovered that she enjoyed the physical side of marriage. She just loved sex.
The Queen was delighted with her Prince Consort, especially by the physical side of their relationship which was reported by servants to be very active, with Victoria and Albert locking themselves up for romps at any time of the day or night. She was obsessed with him, and even wrote in her diary:
"How handsome Albert looks in his white cashmere breaches with nothing on underneath."
The Reluctant Mother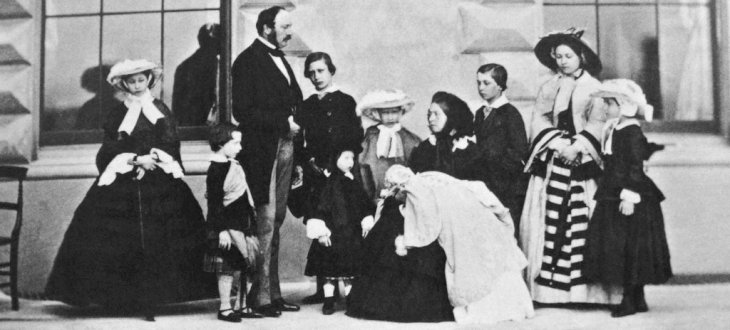 Caldesi and Montecchi (fl.1857-67), Queen Victoria Prince Albert and their nine children, marked as public domain, more details on Wikimedia Commons
But there is, of course, a consequence to sex -- or there was before the advent of reliable contraception -- and that was pregnancy. Victoria was to have 9 children, and when she was advised by her doctors not to risk a tenth pregnancy she was indignant to think she would have to give up sex...
She hated being pregnant, and abhorred childbirth, but her rapidly thickening figure was in part due to her pleasures at the table. Like her uncles and her father, Victoria was a sensualist, who enjoyed food, sex, and the occasional drink with equal gusto.
The Desolate Widow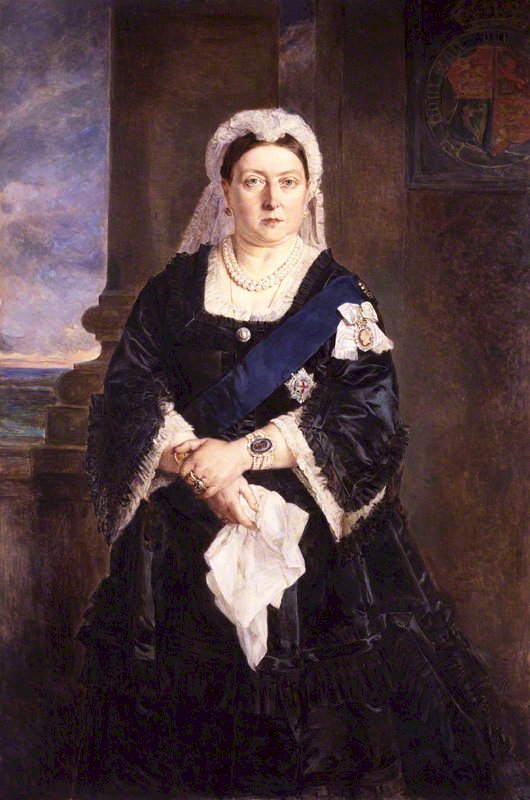 Julia Janet Georgiana AbercrombyAfter Heinrich von Angeli artist QS: P170, Q4233718, P1877, Q527201, Queen Victoria by Julia Abercromby, marked as public domain, more details on Wikimedia Commons
Victoria was just 43 when her beloved Albert succumbed to typhoid fever, leaving the Queen inconsolable. She would wear mourning for the rest of her life and had his photo pinned to the headboard of her bed.
But the idea that Victoria's life was loveless until her death is a fallacy. Shortly after the Prince Consort's death, she withdrew to his favorite estate in Scotland, Balmoral, and there she was to find consolation in a very unconventional relationship.
The Queen's Constant Companion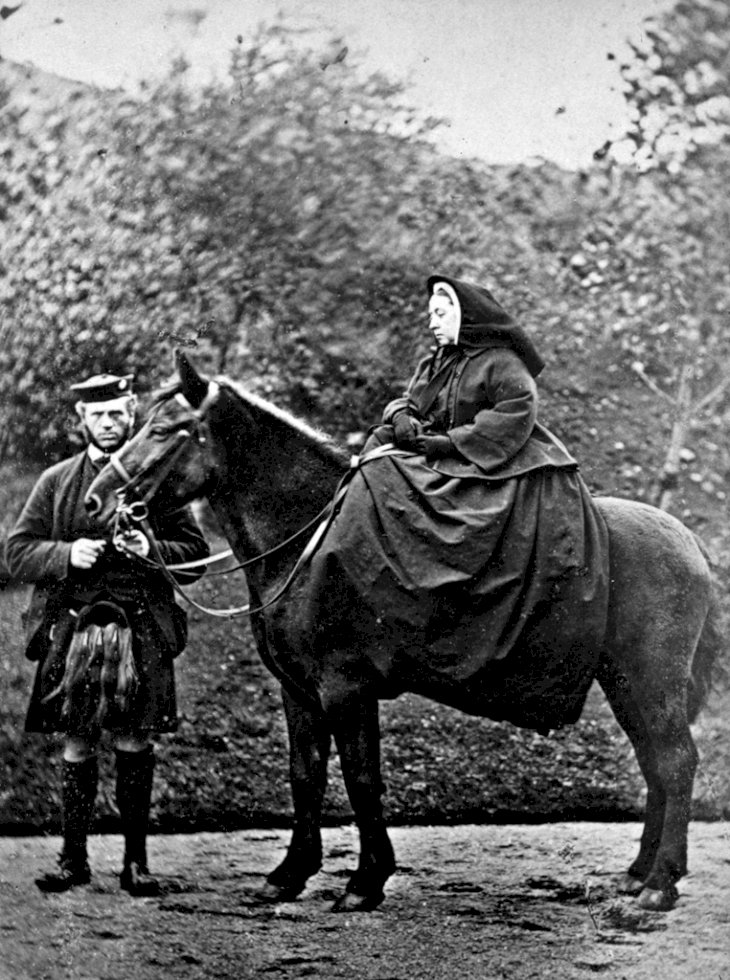 George Washington Wilson author QS: P170, Q2179710, Queen Victoria, photographed by George Washington Wilson (1863), marked as public domain, more details on Wikimedia Commons
The public referred to Victoria as "Mrs Brown," her daughters referred to him as "Mama's lover," and her son, the Duke of Edinburgh, had refused to shake Brown's hand. When Brown died, Victoria was devastated. She wrote in her diary:
"The Queen feels that life for the second time is become most trying and sad to bear deprived of all she so needs ...the blow has fallen too heavily not to be very heavily felt."
The Empress' Good Servant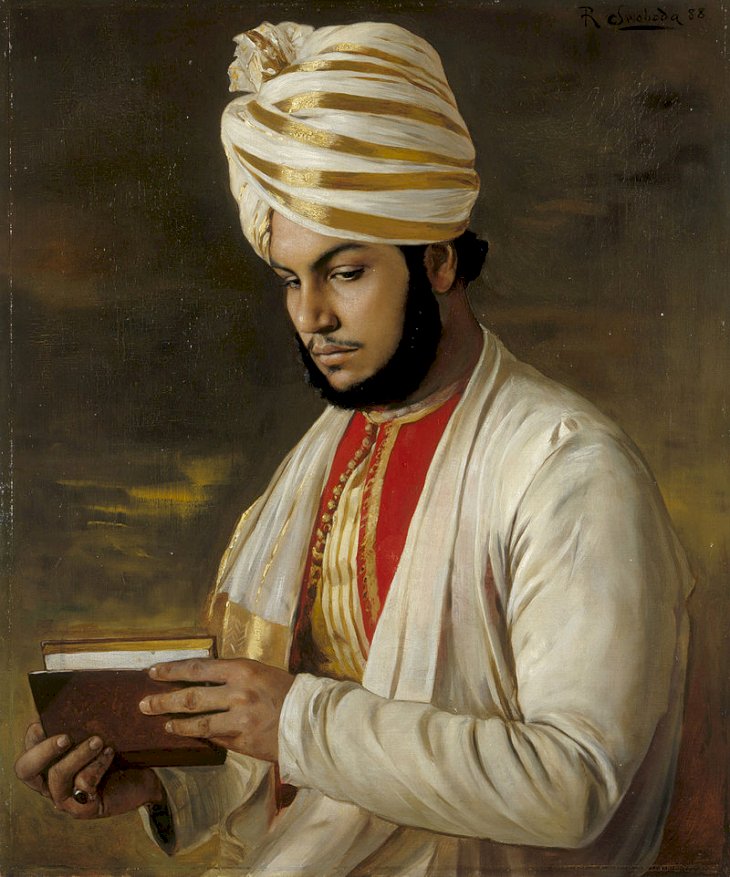 Rudolf Swoboda artist QS: P170, Q872914, Munshi, marked as public domain, more details on Wikimedia Commons
The handsome Indian quickly became a favored and privileged companion of the elderly Queen, who showered him with presents and took him everywhere with her. Victoria liked the company of good-looking men, and Karim filled the lack of male companionship in her life.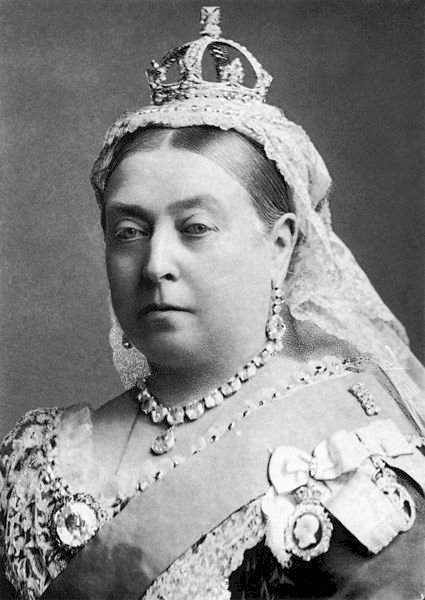 Alexander Bassano creator QS: P170, Q2833085, Queen Victoria by Bassano, marked as public domain, more details on Wikimedia Commons
Victoria had grown up without a strong masculine presence in her life, and being the most powerful woman in the world, she perhaps craved the companionship of men.
She died at the age of 81, and the image of the Widowed Queen, prim, proper, and sexless became inculcated in the minds of her people.
The real Victoria, the passionate woman who loved sex and a glass of wine was carefully hidden away, and when her daughters published her private diaries, they carefully redacted every hint of the fun-loving whiskey-swilling woman. Thankfully, the truth will out, and the true Victoria is emerging into the light.