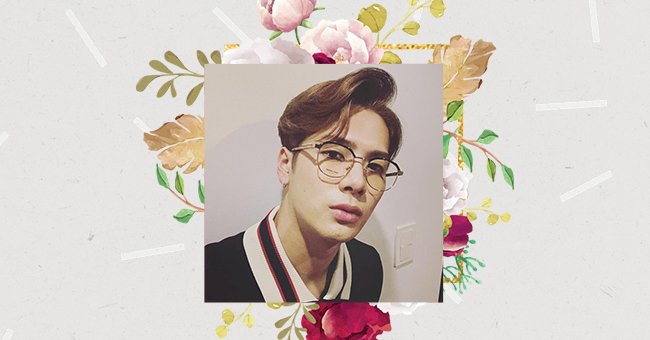 A Glimpse Into What GOT7's Jackson Wang Eats In A Day
Jackson Wang offers us an opportunity to walk a day in his shoes. With a new holistic view of health, he walks us through his diet during a typical day.
Jackson Wang is part of the K-pop group GOT7. In 2019, he released a solo project called Mirrors, and last year he released a streetwear collection labeled Team Wang. He's been a busy man, and it's a wonder how he maintains his diet and fitness!
Instead of following restricting diets and spending endless hours in the gym working on his fitness, he's changed his perspective on how to stay healthy for the betterment of his overall wellbeing. It's not all salads.
Breakfast
In the morning, he gets out his blender and makes a detox smoothie with fruit and vegetables like grapes, strawberries, cabbage, oranges, apples, and a touch of sweet honey. He also has a view of naturally flowing water he can connect with to help calm his mind and prepare for the day.
He suffers from circulation issues that leave him swollen, and on days that he's working, he wants to look good, so he has a cup of iced Americano after his meal to help with the swelling. If he's not working, his detox shakes are all he needs!
Lunch
For his lunch, he has two salads to help him get in the vitamins and nutrients from his vegetables, especially his greens! He's not strict with his diet, and sometimes he eats whatever he wants, but he stays within his limits and doesn't overeat.
He tries to avoid carbs where he can, but he's not opposed to it; he still goes for a cheat meal like a burger or pizza every once in a while! He has to avoid spices, though, because his body just can't handle spices!
"I try to take the top of the bread out because I feel better,"

says Wang
Snacks & Dinner
His typical snacks include fruit like bananas and candy, but he doesn't like candy, so he doesn't eat it often. If he has to have a late-night snack, he opts for a little bit of honey water; he tries to let his body rest through the night and doesn't like to eat or drink for at least three hours before he sleeps.
He often eats dinner when he can find the time because his schedule is so busy he can only allocate 15 to 30-minutes for dinner. He enjoys having meat for dinner; he doesn't prefer a specific type of meat and can eat anything!