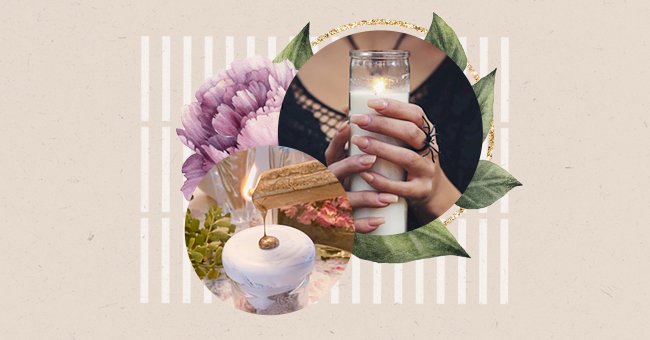 A Glimpse Into WitchTok
It's safe to say that witchcraft is on the rise. In the current climate of uncertainty, turmoil, and a world that appears to be spiraling out of control, younger generations are turning to witchcraft to make sense of their world.
However, witches have gotten a makeover. If your perception of witches is still based on stories and images of ladies with pointy hats mixing potions in cauldrons in the dead of night, #WitchTok is here to change your mind.
Yup. TikTok is home to very many communities, and witches are a part of that. They post 15-second dreamy videos set to enchanting music, where they share their spirituality, spells, and like any other app on the internet, their drama.
What Is WitchTok
Witchcraft is facing a modern renaissance. There is a considerable rise in interest from younger generations on astrology, tarot, the occult, and horoscopes. Thus, it is perhaps organic that this interest has found a thriving digital home on Tik Tok.
"Platforms like TikTok don't make it seem like we're trying to make a profit, but that we're doing this because we love it."

Chelsea Selby
Indeed, on #WitchTok, you can watch dreamy instructionals on how to make spells and potions, tune into tarot readings and learn how to tell whether your healing crystals are fake or not. You can find just about anything to do with witchery.
Why is WitchTok Popular?
Despite many witches congregating on the app, it is not the first place witches have flocked to share and discuss their interests; it just happens to be the most popular. Moreover, TikToks algorithm has had a hand in it. Unlike Instagram, you don't have to be following witches for them to pop up on your 'For You' page.
The #fyp works to introduce newer creators to its audiences. Therefore, witches can reach people they would never usually reach. Moreover, according to some of the apps witches, TikTok's easily digestible content humanizes the otherwise negatively perceived craft.
What do Witches Believe?
So what exactly do these witches believe? According to some witches, the appeal of witchcraft on TikTok is the inclusivity and its open ideology that accommodates several interpretations. For instance, some witches believe in one god while others believe in many gods.
"It's a completely customisable practice."

Chelsea Shelby
Simply put witchcraft is a spiritual belief to the witch subculture. Witches are also governed by their love for nature and respect for forces. How seriously do the witches take their spirituality? Well, for one, do not mess with it - especially if you are a baby witch.
Who Are Baby Witches?
Like any subculture, there are tiers. While professional witches can be found on the platform advising about mediations, divinations, and more. Some are noobs to the entire thing. Amateurs, if you will.
These amateurs are called baby witches. They are inexperienced and, according to some witches, should only be practicing protection spells and researching. As of July 2020, the #babywitch had over 400 million hits.
What Not To Do As A Witch
As previously mentioned, witches are lovers of nature and forces, and those looking to join this community should be wary of certain factors. For one, do not mess with fate or the gods. Doing so could place you in the way of a bloodline curse.
However, this happened last year when some baby witches decided to hex the moon. The very act allegedly made the moon goddess Artemis and her twin brother, god of the sun Apollo very angry. The whole of #WitchTok then descended into drama as they traded opinions on the matter. It is unclear how the issue was solved, but whatever it is, it is evident the witches of TikTok are very serious about their craft.