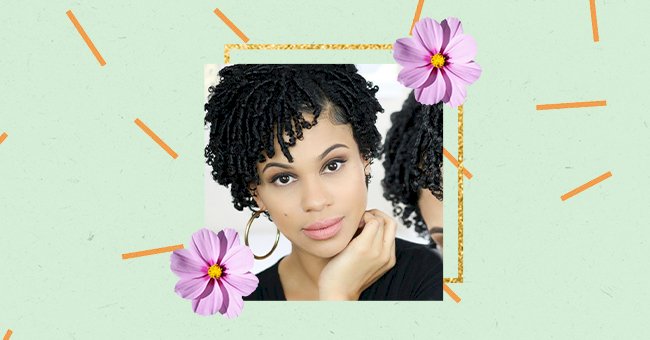 A Guide To Achieving A Defined Finger Coils
Finger coils are a great way to define the curls you already have. It's a hairstyle that many have worn from a young age and maintains relevance.
Until you learn how to consistently nail your curly hair look, getting your curls to be perfectly lush with minimal frizz can be challenging. With that, who wants to spend their day trying to get their curls popping?
Thankfully, finger coils are the simple answer to one's desire to achieve the perfect rings that you can wear for few days without having to twist or braid your hair. Here's a guide on how to get the look:
Preparation
Preparations for finger coiling your hair can determine how defined and fizz-free your curls turn out. Curls are best achieved on freshly washed hair with minimal product, so it's ideal to start your finger coils with hair that you've just shampooed and conditioned.
After that, make sure that you've thoroughly detangled your hair. Do this on damp (not wet) hair to prevent damage to your strands, and use a detangling lotion to give you a good slip that can help you work through the tangles efficiently.
The Process
Now that your hair is prepped and still damp (if your hair is dry, spritz with some water to moisten), it's time to coil the hair. Start with applying a curl cream or gel through your hair till your strands are thoroughly coated in the product.
Starting at the nape of the head, begin twirling your hair around your finger. You can use a comb to help you part the hair into equal sections as you continue to spiral each small section of hair, working from the back to the front of your hair till you've twirl all your hair.
Setting
It's important that once you've coiled the hair, you let it completely dry before going to bed in your bonnet or head wrap.
Once those curls are dry, create volume by gently picking the hair or use your hands to fluff the hair from the base. Doing this gently and with some oil on your fingers will reduce the chances of frizz but when you're done, expect popping curls that you can enjoy for about a week.
Products
Beauty YouTuber Ashley Williams used The Mane Choice Bold Buttery Gel to coil her shorter hair. Another thing to note is that hair with more damage may not coil like the rest of your hair. Coiling is not about creating curls but enhancing what you've already got.
Just like that, you've got the defined curls from Instagram with just a few easy steps, and to keep your hairstyle looking fresh, make sure to add a leave-in or a apply a curl refreshing spritz.