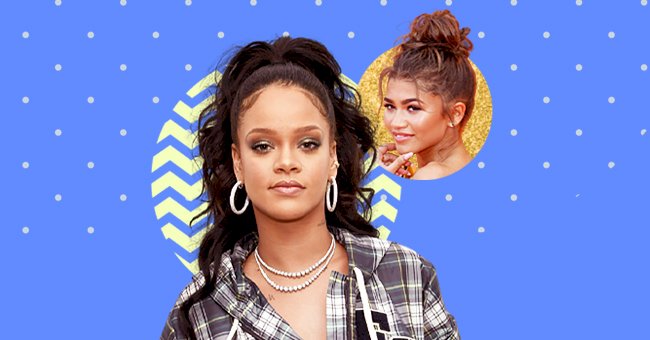 The 10 Cutest Curly Hair Trends for 2021
Curls are all the rage this year, and everyone from celebs to models is rocking their ringlets, beach waves and natural locks. If you're looking for some curly hair inspiration for yourself, start taking notes.
Life isn't easy for curly-haired folks, especially if your unruly kinks are never in place. But the lockdown mode has taught us to embrace ourselves, and that means loving our curls and opting for ways to style them nicely.
People have now become more aware and conscious of their skin and hair care routines, and they are willing to try out new and trendy looks for their rather boring curls. To give your curly locks a complete hair-over, here are the top ten trends to try this year.
Crimped Hair
Devon Lee Carlson, the co-founder and designer of Wildflower Cases is flaunting her crimped hair with a golden clip. You can try out these crimped curls using a hair crimping iron at home.
Curtain Bangs
If you're all out of options to style your bangs, give your hair a curtain curly touch. Zendaya, who is known for rocking her cute curls, is giving us some major curtain curl bang goals in this picture.
Natural Curls
Do your own thing and give those natural curls a little love, pretty much like Rihanna. She is channeling her inner queen with those curly locks in the front resting oh-so-perfectly on her forehead.
Vacation Curls
You can create the signature vacation curls at home using a Denman Brush, introduced to us courtesy of TikTok. Simply brush it through your wet hair, and curl it the way you like, and your Zendaya-inspired curly hair look is all set.
Post-Braid Textured Hair
We are cheering low-key because this happens to be our favorite curly hair hack. Braid your long hair, get some beauty sleep and wake up and comb through the hair to get some natural, textured waves.
Heat-Free Bouncy Waves
Many people are using their bathrobe belts to achieve heat-free curly waves. The method involves taking the belt and wrapping your partitioned hair with it. Afterwards, you're good to go with your natural bouncy locks.
Plopped Hair
Plopped curls are another at-home styling option for people whose curls are never in order. Plopping leaves your curls deeply conditioned, voluminous and healthy-looking, and it can be tried on short and long curly locks.
Curly Top Knot
What do you do when you're out of time, energy and styling options? Simply pull your hair up into a knot, and go about your daily business. It's a trendy look of all sorts, so rock it with a smile.
Add Hair Accessories
Remember how our mothers made us pin up our short, wavy and unsettled hair back in high school? It turns out, styling your curls with hair accessories like clips, headbands and the like is considered cool.
Beach Waves
Bouncy and natural, beach waves can never go out of style. You can use a curler or opt for a heat-free method to try out this look for your curly hair.