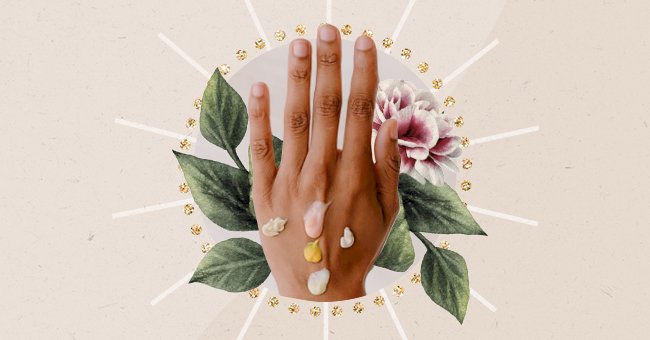 A Guide To Avoid Skincare Pilling
Skincare products have gained a significant following since the pandemic broke out. More people are concerned with the newest skincare items and the best routines, which can come with some glitches.
More people have been exploring more extensive skincare routines lately and are learning new things. Experimenting with new skincare products and regimes is all fun and games until your products won't stick.
If you have experienced small product baubles on the skin after your routine, you've experienced skincare pilling. There are many reasons why those pesky granules build-up, and we have a guide on how to avoid them.
Your Skincare Order
Skin experts present applying products in the incorrect order as one of the reasons for skincare pilling. Dermatologist Dr. Mona Gohara explains that using products from lightest to heaviest can help avoid pilling.
Another dermatologist, Dr. Shari Marchbein, suggests applying serum, moisturizer then SPF in that order. She explains that this order allows items with the most active ingredients to contact the skin better.
"Pilling most commonly occurs because we aren't giving enough time for each product to dry before applying the next,"

Says Dr. Shari Marchbein
It is also essential to take your time when applying different layers of skincare products to avoid pilling. Adding an extra minute in between your skincare product applications may do a world of wonders.
The Formulas
Your skincare product formulas may also be a contributing factor to skincare pilling. Mixing products with formulas aren't compatible; the outcome may be small baubles from disintegrating product.
"If the pilling occurs when the consumer layers products, that means there is the incompatibility of the layered products — like water-based and oil-based products do not mix well,"

Says Cosmetic Chemist Ginger King
To avoid skincare pilling as a result of incompatible formulas, choose items that have similar formulations. Layering products that have the same base formula will help eliminate the probability of skincare pilling.
If you've tried similar formulas but are still pilling, it is possible that it contains carbomer. Carbomer is a gelling agent that pills, even on its own, when it is not neutralized effectively inside a skincare formula.
Exfoliating
Not exfoliating enough of exfoliating too much can also cause skincare pilling. How much you exfoliate contributes to the way products work themselves into your skin, so too much or too little exfoliation can be an issue.
Experts reveal that some people may need to exfoliate a bit more to help products sink into the skin. On the other hand, some people may need to lay off the exfoliating so the skin does not peel off in tiny granules.
The only way to troubleshoot this point is to find an exfoliating routine that is best for your skin type. Those with dry skin can start by exfoliating once a week, while combination and oily skin types try thrice.
Working around these ballpark guides can help you find an exfoliation routine that is just right for you. Indicators for reaching your exfoliation limit include inflammation and dryness on the skin.