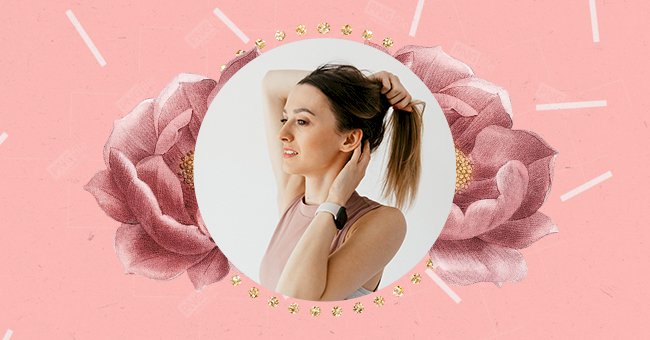 A Guide To Avoiding Hair Damage Caused By Tight Ponytails
Now that we're older and wiser, how can we stop our hair from damaging every time we try the trend of tight ponytails? We've heard the stories of tying your hair back, and some of us have witnessed our hairline receding.
It's no secret that tight hairstyles can damage your hair, we've heard this, and some of us have even been unfortunate enough to experience it. It's called traction alopecia, and it leads to the hair on your hairline falling out.
No one wants to walk around with newly sprouting baby hairs. On a windy day, they'll end up looking like a nightmare! Here's how you can avoid the hair damage caused by tight hairstyles.
1. Prevention
Well, there's always one way to avoid a problem, and that is to avoid whatever causes it completely. If you're afraid of losing your hair or have lost quite a bit of hair to tight ponytails or braids, it's time to switch your hairstyle up!
Try to keep your hairstyle as loose and comfortable as possible and avoid pulling it to the point where you can feel tension on your hairline. If you want to go for a hairstyle you know is tight or will lead to tension on your hair, try not to wear it often or for extended periods.
2. Change your hairstyle
To preserve your hairline and even give it time to grow, you should be changing your hairstyle every few weeks. Leave your hair down to recover from the styling, or even wear it in a protective hairstyle!
3. Take care of your hair
Your hair is fragile and brittle, so you can't use rubber bands or other hairbands that cause breakage. Find hairbands that work for your hair, and you'll notice the difference!
Don't use heat! Heat damages your hair, so staying away from a flat iron, curler, and even your hairdryer can help encourage hair growth. If you use heat, make sure it's at a low setting, you don't want to damage your hair with too much heat!
Avoid relaxing your hair. The chemicals in the relaxant can cause further damage to your hair and cause the strands to break. Try natural styles and embrace the hair you have!
Treat your hair lovingly with a shampoo and conditioner specific for your hair and scalp type because it encourages new growth. And you should wear your hair in protective hairstyles when going to bed, so you don't cause breakage on harsh cotton pillowcases.
4. Act fast
You don't want to wait till it's too late before you do something. It might take a while for the hair to grow back, as long as there's been no scarring. If there has been scarring along the hairline, you might need to go for a hair transplant.
"Once the hair have disappeared, it's unlikely that they will grow back," says Dr. Farjo.