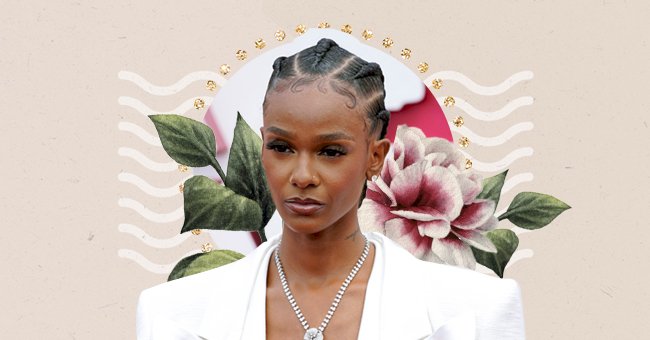 Our Pick: Top 5 Protective Styles Worn To The Oscars
The 2021 Oscars was not a full house but the red carpet delivered on stylish outfits and glam looks. The protective hairstyle of some celebrities caught our attention, and we can't help but praise their looks.
The goal of any protective hairstyle is to maintain hydration in the hair fibers, which also depends on keeping the tips intact. Choosing protective hairstyles will help you keep the length of your hair, as your ends won't break!
Remember, even though you have opted for a protective hairstyle, you still have to keep your hair and scalp hydrated at all times.
1. Viola Davis In A FroHawk
Fro-hawks are always beautiful to look at, and they suit Viola. Celebrity hairstylist Jamika Wilson had free rein to do her thing, and the result was stunning. She used Matrix products to craft a beautiful twist out 'fro-hawk inspired by a previous project the two had worked on together.
2. Tiara Thomas In Feed-In Braids
Self-taught hairstylist Rachel Aladdin did an excellent job on Tiara's hair. The gorgeous feed-in braids featured four rows, and that was all that she needed to set this look apart. The hairstylist then finished it off with perfectly laid edges that would make your stubborn edges jealous. Rather than let the hair fall behind, she knotted it into a bun.
3. Nicolette Robinson In Box Braids
Braids are a timeless classic for protective styling, and Nicolette Robinson proved that once again. Her hair was braided in waist-length box braids and adorned with jewelry. However, she finished off the tips of the braids with curls for a chic and trendy take on box braids.
4. Andra Day In A Curly Updo
Andra Day wore her hair in a high curly bun that could be referred to as a cloud of curls. Her hair was styled by hairstylist Tony Medina, who used a Schwarzkopf hydrator to nourish the coils.
He followed this step by using the OSiS Elastic Spray to stretch the hair. Also, he finished off the process by using the Magic Anti Frizz Serum to keep her hair looking intact all night long.
5. Celeste In A Middle-Parted Fro
Celeste had her hair styled by Nakia Rachon and Dionna using Oribe haircare. The duo let her voluminous curls entice us. Besides, the British singer and songwriter is famous for her voluminous afro hair. For the 2012 Oscars, her hair was parted down the middle with the curls resembling a classic braid or twist out that was fluffed out for more volume.
Even though her hair stole the show, you can't help but notice her red hot lips that showed off the Sisley-Paris Le Phyto Rouge Lipstick in Rouge Miami.