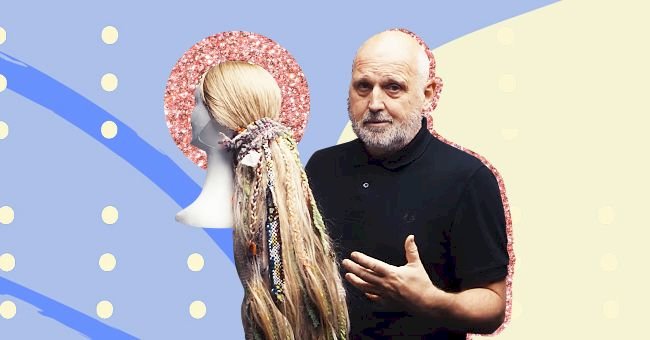 A Guide To Creating Chic Hair Using Tips & Products Recommended By Celeb Hairstylist Sam McKnight
Sam McKnight has worked with influential people such as Princess Diana and Viviene Westwood. The super hairstylist is the go-to man for catwalk hair looks and high profile fashion editorials.
Sam McKnight was born to do hair. His 40-year career has seen him create iconic hair creations that paved the way for extraordinary mane displays on catwalks, fashion magazines, and red carpets.
The influential hairstylist has some of the best experiences in the industry and is trusted by so many. See the products and hair tips that he uses and recommends to achieve the best Hair By Sam McKnight looks.
The Cool Girl Look
Sam McKnight is responsible for Kate Moss's wavy wedding hair and several other cool-girl looks. The hairdresser created a texturizer specifically for the cool girl hair look for long-lasting styling.
The 250ml product is suitable for all hair types and gives hair a deconstructed, tousled finish. Reviewers have called this hair product one of the most effective texturizer sprays of its time.
Fix Me Up
McKnight has created the hair looks for over 190 Vogue covers, so he is no stranger to seeing hair damage. Sam has you covered if you need some advice on which strengthening treatment to use for your locks.
McKnight's go-to strengthening product is the award-winning Philip Kingsley Elasticizer. The product is available in three different sizes and offers visible results after a single application.
Lazy, But Make It Fashion
We have all had those weeks where we just can't wash our hair regularly, and that's okay. Sam's Lazy Girl Dry Shampoo is a fantastic option for these days, and it doubles nicely as a volumizing styling product.
High Pony Pro Tip
High ponytails will always be chic, so every woman should know how to achieve this style perfectly. Sam suggests that it is best when you tie your own hair up in the perfect position instead of having someone do it.
He also advises that getting the perfect ponytail is all the touch-ups after pulling your hair up. Using a natural bristle brush with hairspray to smooth the hairline will result in a Sam McKnight approved style.
Only The Best Tools
Sam McKnight has what one would call 'magic hands' which are his best asset and tool. Sometimes his magic hands reach for help, which could only be the best, which are the Y.S. Park hair brushes.