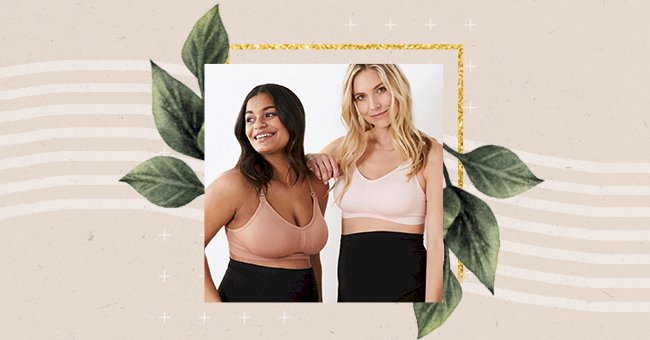 A Guide To Different Bra Types For Different Breast Shapes
We often focus on the size of our bra when considering what bra to purchase, but given that breasts also come in different shapes, it may be worthwhile to give your type of bra some thought.
Over the course of the lockdown, your relationship with bras may have seen a slight change. Perhaps you had always been one for a good old underwire but have come to realize that it just isn't working for you. It's not always a matter of the size, but more of lifestyle and what feels comfortable on your body.
Maybe you've ditched wearing bras regularly, or you're looking to explore some bra types outside of your traditional go-to. If wearing a bra is your thing, choosing the right type that reflects your style, lifestyle, and shape and not just what fits (it's important that it fits too). Here's a guide to choosing the right bra type for your breasts.
Small Bust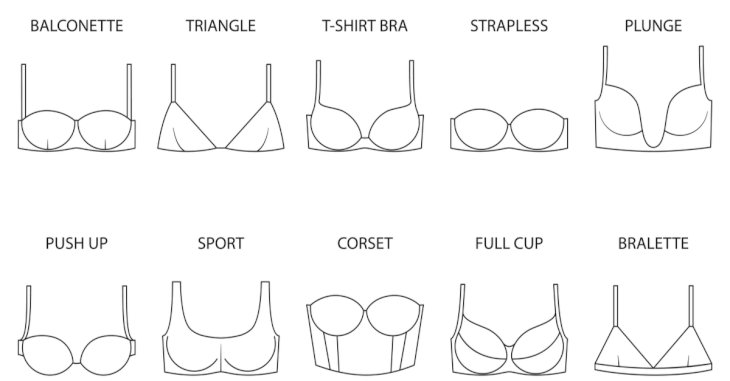 Shutterstock
To avoid cup gaping or loose bra straps, which tend to be some of the main concerns of people with small breasts, you may want a bra type that helps your breasts lay flush on your chest.
Triangle bra
Balconette
Bandeau
Bralette
Projected Breasts
Minimizer: Form-fitting without accentuating your size and shape. They usually have generous coverage.
Underwire: Some people find underwires uncomfortable.
Asymmetric
Having asymmetrical breasts is more common than one may realize. The difference can be slight and hardly noticeable, or two differing cup sizes.
Full coverage: If you want to even out the appearance of the difference in size, this bra works well.
Plunging: Often recommended for slender and sagging breasts also, but these can help even out the appearance of your bust.
Wide
Wide breasts (or "east coast, west coast") point outwards and have a lot of space between them. If one wants to wear an underwire bra with this type of breast, Ra'el Cohen, the chief creative officer of lingerie brand ThirdLove, suggests in an article for "Cosmopolitan" that one finds a bra with a shorter underwire.
Maternity And Nursing
Maternity and nursing bras are not the same. Maternity bras can accommodate any bra size and are meant to be as comfortable as possible as breasts may feel sore and tender.
On the other hand, nursing bras are specifically for breastfeeding individuals, but they, too, provide decent support for sensitive breasts.