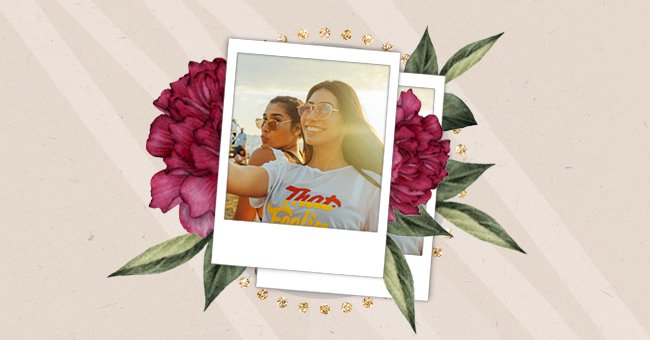 A Guide To Looking More Natural & Less Awkward In Pics
From Twitter to Instagram to even messaging apps, why is it that some people have the divine talent of landing the perfect picture every time? Be it in a group or a selfie, you might have noticed that while your friends or family look confident, you always end up looking like a wet otter on like, seven mimosas.
It's pretty normal to get shy, awkward, and even uncomfortable in front of the camera. However, as an adult, it is nearly impossible to avoid taking pictures. Therefore, why not master easy ways to nail pic after confident pic without taking part in an entire season of "America's Top Model."
You do not have to be an influencer to take great pics. You can still look fabulous for your wedding, graduation, or professional headshots. Therefore, scroll below for tips and tricks to guide you in looking more natural and less awkward in pictures.
Practice
Before you go booking the photographer, you want to practice first. All you need is your self-timer and a mirror in front of you. As the timer goes off, strike a pose. Doing so will allow you to look at which pose you like the best and how they might look like in the camera.
This is easier said than done but try to be as natural as possible. One way to do this is to settle in your body. Relax your shoulders and iron out the tension in your face, especially your jaw. Also, straighten your posture, you will appear a lot more confident. This practice will allow you to emulate the same when in front of a camera in real-time.
Move Around
The world is not static, and neither are you. Therefore, for the most realistic picture, you want to include movement. The resulting image will look more natural than stiff. Next time the camera is trained on, you move around and laugh. You can even let out a ha-ha. It doesn't have to be out loud, but your pics will emit genuine joy.
It might feel awkward at first, but trust, this works. Moreover, if you walk around in circles, the in-between shots will look more candid and natural. Shift your weight from hip to hip and play around with the angles of your neck and shoulders. Your pictures will look so much better than if you are standing and smiling.
Use Props
Another way to eliminate awkwardness is to keep your hands busy. Dangling hands are a pretty efficient way to look awkward for anyone. We repeat, anyone. If you are in a social situation, the easiest way to look natural is to hold your drink or your purse.
However, sometimes we aren't so lucky. Therefore, battle awkward hands by playing around with your hair. Think of running your hands through your hair or tugging slightly at your ends. Moreover, you can place your hands at your hips or waist, tuck your hair behind your ears, put them in pockets, and more.
Lights
There are many lighting options these days. However, there is no better lighting complimentary to everyone, like natural lighting. You want to avoid direct lighting for a softer, natural picture. So look out for a golden hour or a cloudy day, as these will not create harsh shadows.
On the topic of harsh shadows, the sun does set. So if you are looking to be well lit when light is low, do not take a picture directly under bulbs fro they create dark shadows on the skin. Also, direct lights from flashes, especially the LED phone camera flashes, are a no-no. Instead, go for a phone light case.
Highlight Your Best Features
Every person knows what looks best on them. For a quick confidence boost, you can always fall into a pose that shows off your best features. Moreover, you can also take a bunch of selfies and see the areas you wish to conceal.
Take around ten minutes of your day and take several pictures of yourself and review them. You will most likely stumble upon your winning look. Knowing your fave look ahead of time will allow you to nail your pictures every time as they will be seared into your mind.
Camera Angles
If someone is taking a picture of you, the best angle is below, shooting upward for a complementary look. Moreover, if it's a portrait shot, you want your photographer to focus the camera face forward. If you are in a social gathering, try and secure the middle spot. If you take the outward site, you might look wider due to camera distortion.
Also, if it's a photoshoot, do not be afraid to ask to see the pictures that the photographer has taken. Ask them to adjust the height and angle and speak up when a pose feels uncomfortable. For gorgeous selfies, focus your camera above your eye line, or you risk losing definition in your jawline.