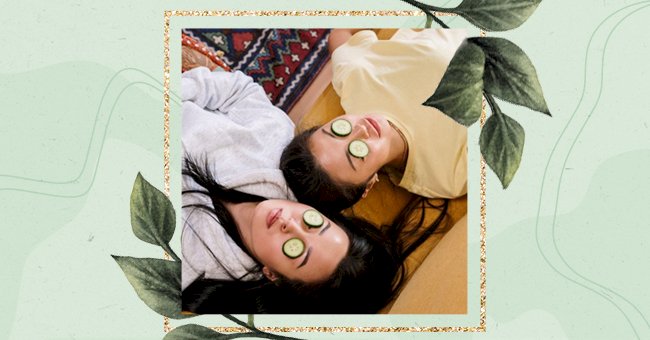 A Guide To Naturally Reducing Eye Bags
Eye bags are a reasonably common blemish that can have various causes and can be alleviated with natural remedies, cosmetics, and, in severe cases, surgical treatments. The eye contour is a very delicate part of the face, which needs daily care and attention, especially with time.
The eye bags are formed by a more or less evident stagnation of liquids, accompanied by an increase in adipose tissue. This is a blemish that can be present even when young, but it is more frequent and more visible over the years due to the sagging of skin elasticity.
The phenomenon can be temporary and depend on periods of stress or unregulated life, or permanent and rely on other factors, including genetic ones.
Cold Herbal Compress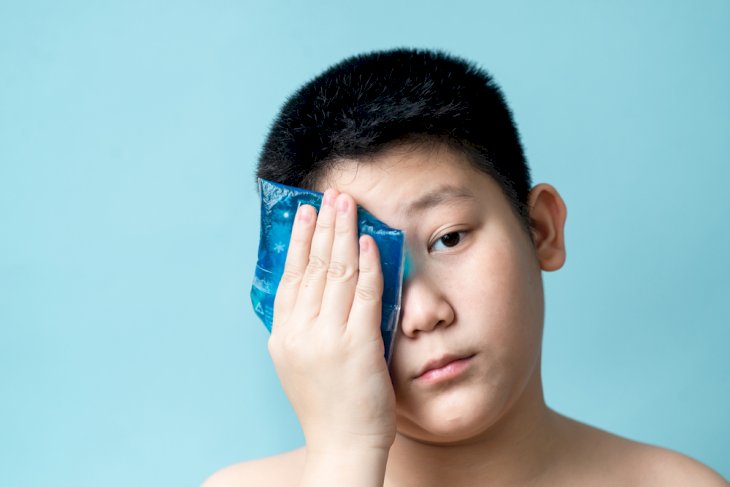 Shutterstock
Prepare a chamomile infusion, let it cool, and apply a handkerchief soaked in the solution to the eyes. It is advisable to cool it well in the refrigerator. This herb has anti-inflammatory power. To decongest the bags under your eyes, you can make compresses with other herbs such as birch, Gotu kola, or the eufrasia.
In any case, it is recommended to make cold compresses. You can also use the tea to make eye packs by applying light pressure with your fingers. Cold herbal compresses should be done twice a day for 20 minutes.
Cucumbers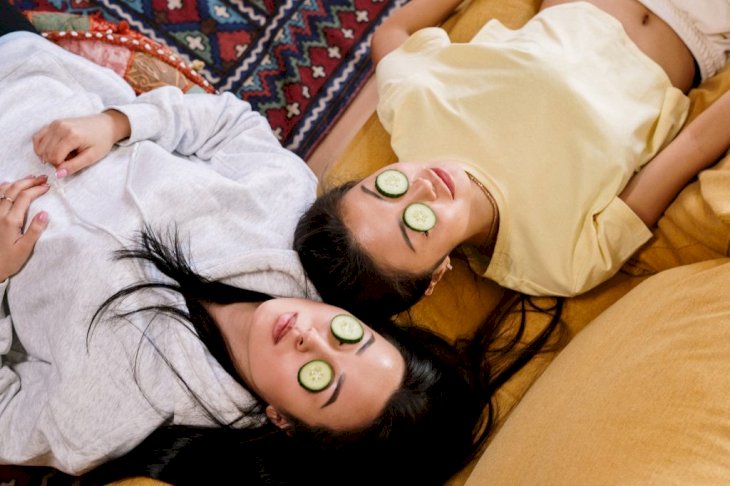 Photo by Cottonbro on Pexels
Cut a slice and apply it for 15 minutes a couple of times a day. The cucumbers have anti-inflammatory and soothing properties, and use them consistently can help eliminate the swelling.
Mask With Coconut Oil And Tea Bags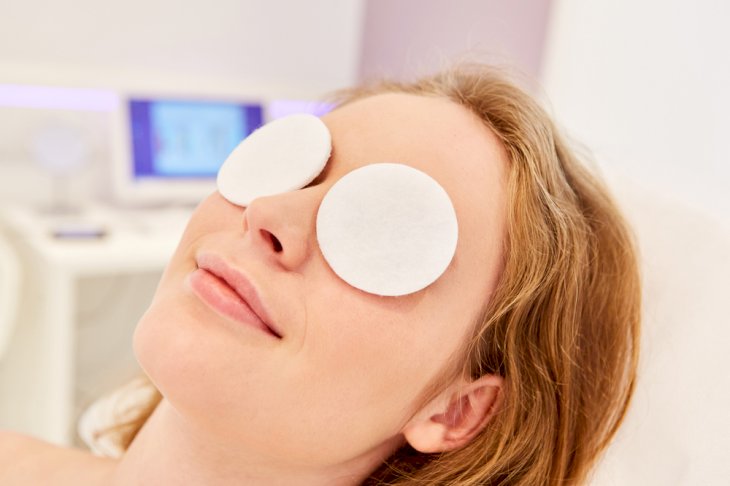 Shutterstock
To prepare this mask, you can use green tea bags, gauze soaked in matcha, and red fruit or citrus tea. Put the sachets to infuse in hot water, then let them cool.
Meanwhile, pat the skin with a cotton ball dipped in liquefied coconut butter, rich in vitamins, and deeply moisturizes the skin, preparing it to receive the tea pack. Then proceed with the compress and let it act for 15 minutes. The antioxidant properties of the tea will make the swelling go away.
Cucumber And Potato Mask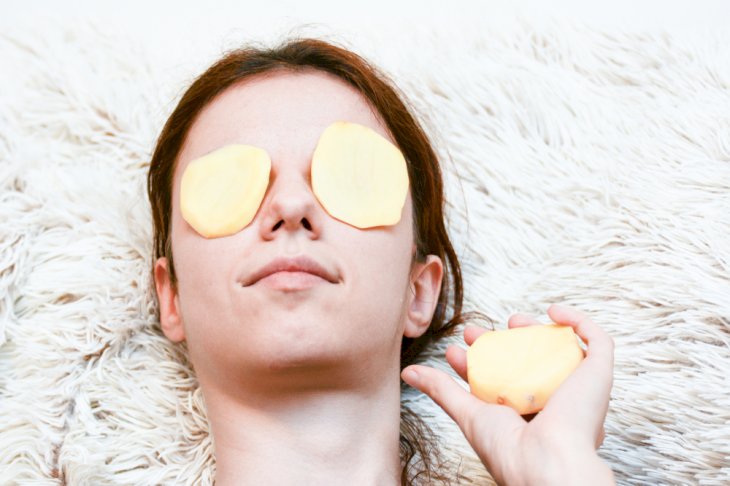 Shutterstock
Cucumber has astringent properties and helps deflate eyes even if they are swollen due to allergies. In addition, the starch of potatoes is a natural anti-inflammatory. Put a cucumber with the peel in the blender and then leave the cream in the refrigerator for at least an hour.
The cucumber will release astringent enzymes when refrigerated. Then take the raw potato, peel it, and cut two thin slices. Spread the cucumber cream on the potato with a brush. Then place the slice on the side of the cream on the eyelids. Leave it all for 15 minutes. Then rinse and moisturize with a neutral cream.
Aloe Vera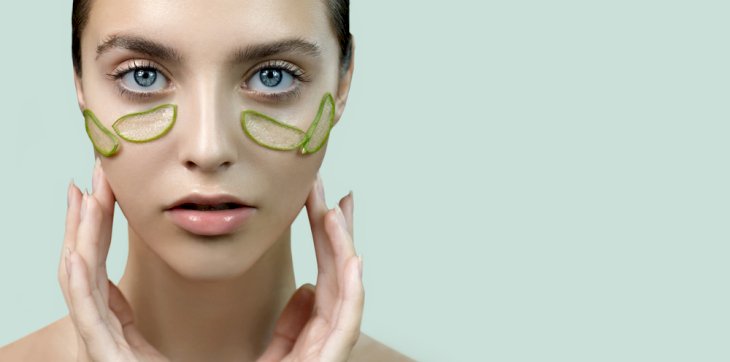 Shutterstock
To reduce eye swelling, just rub some aloe extract under your eyes to give your skin instant relief. The active ingredients of this plant, known to cure inflammation, are antioxidants and vitamin E.
You can safely buy the extract at a herbalist's shop or in a well-stocked supermarket. However, be very careful when applying aloe vera if you suffer from allergies.