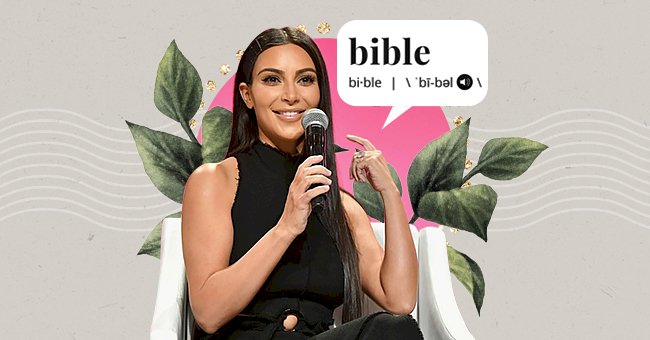 A Guide To Navigating Kardashian Slang
'Keeping Up With The Kardashians' is drawing to a close, signifying the end of an era. The Kardashian Jenners have significantly contributed to pop culture since starting the show.
The Kardashians have been considered as household names since the first episode of their show aired. Many people have followed the family through all of their ups and downs and will be sad to see them go.
Regular viewers know the family speaks in a specific way that new viewers still bingeing the episodes may not understand. As a result, we've collated a guide to help you navigate the popular family's slang.
Okurrr
A term coined by Khloé Kardashian and adopted by many, 'okurrr' is one of the most difficult slang words to describe. Thankfully, rapper Cardi B had just the right words to explain the word to Jimmy Fallon.
"It depends on the situation that you're in," she said. "If somebody checks somebody, it's like…okurr! I didn't know she had all of that in her, okurr! It's like okaaaaay, but okay is played out. We've done that already!"

Says Cardi B
Sus
This word is regularly used by the youngest Kardashian Jenner sibling and is probably one of the easiest to decipher. Sus is used to describe a shady person or situation that causes suspicion, among others.
Bible
If you are a fan of the show, you have definitely heard several Kardashian Jenner's say 'bible' outside the church. This slang word is one of the most unique to the family and probably has the most clever meaning.
When people are in court, they swear on the bible that they tell the truth or say what they truly mean. As a result, the Kardashian Jenners use the word as an alternative to saying 'I swear' when speaking.
Handbag Ho
This term is also one of Khloé's greatest inventions, and it has to be one of the most specific scenarios we've heard. Khloé took the time to explain what handbag ho meant in her 'khlo-dictionary' way back when.
"A handbag ho is a girl who hooks up with a guy so they will buy them an expensive handbag,"

Says Khloé Kardashian
Momager
Kris Jenner is of the best mothers globally, and she is equally as fantastic at being a manager. The Kardashian Jenners use the word 'momager' when referring to their mom and manager Kris, and many adopted it too.