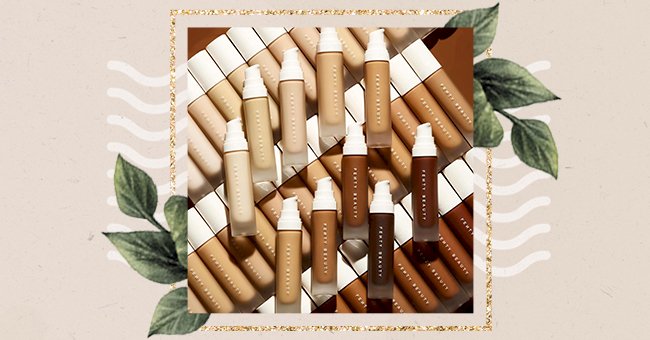 A Guide To Picking The Perfect Foundation Shade Online
Undertone. Texture. Coverage. Baby Dragons. Ok, the baby dragons part is false, but the above terms are essential when finding the perfect shade of foundation. However, despite how specific it gets, the process gets super confusing and even worse when trying to purchase a foundation online.
Despite the TikTok hacks or the hundreds of YouTube videos you've combed through, you still managed to pick a shade that's left you looking more October 31st than anything else. So what is a fail-safe way of purchasing a good foundation online?
Well, there is a method to the madness. You've got to keep patient and never feel pressured to buy a foundation. Your precious time and money should work for you. Arm yourself with the tip in the guide below to make sure you've got a winning foundation shade.
Keep Your Skin's Undertone in Mind
The undertone of your skin will define the shade of your foundation. Warm undertones have yellow in them, while cooler ones have pink undertones. You do not want to fight against these. So how can you tell?
You may have heard of the vein trick, but the trick doesn't quite work in most cases. The t-shirt trick is much better. Wear a white t-shirt, and examine your undertone in against the pure white.
Consider Texture
Before you decide on a matte or dewy finish, consider your skin type, as it will dictate the texture of your new foundations. Matte finishes are more suitable to combination skin types than dewy skin finishes.
The extra shine can make you look oilier, which is counterproductive if you try to combat the shine. If you have dry skin, you want to stick with dewy finishes. Your skin will, as a result, look less dull. If you still don't know where to start, go for a tinted moisturizer.
Know What Coverage Level You Need
Sheer coverage is best if you do not know what type of coverage you need. Light to medium is the best place to starts so you can build on it to your liking. One thing to note is that sheer formulations will highlight any imperfections but will balance your skin tone.
On the other hand, full coverage will conceal more due to its opaque nature, but it will be ghastly if your shade match is inaccurate. If you want more of a long-wearing foundation that does not require any touch-ups, you'll want to stick with full coverage.
Adapt Your Shade to the Current Season
There isn't one foundation shade for all seasons. Winter can turn you paler, and summer will warm you up. Therefore, it becomes essential to choose a foundation for the season you are in. Don't think sunblock will help that much either; your skin will still warm up somewhat.
When purchasing a shade, choose the skin tone you are at the time of ordering. Do not go darker or lighter. If you want to warm up your skin, you can let a bronzer do the job for you instead of looking like an orange.
Take Advantage of Virtual Try-On Tools
It's time to embrace technology. We aren't always available to make an in-store visit. Also, sometimes in-store visits can still leave you unsatisfied. However, brands are now using AR technology to get you your exact shade.
Mac and Sephora have one. Moreover, there are now several services that offer the same based on data. Try out Cult Beauty Il, Makiage, or Findation. Also, trust the process, it is incredibly detailed, but you are more likely to find your perfect match this way.
Test It On Your Face, Not Hands
Finally, remember we said not to get pressured into buying a foundation. Well, a simple hack is to get samples delivered to you and try them out for yourself. However, most people will fall for matching the shade to your hand. Please remember that these are two completely different shades.
You want to test it on your face. See how it oxidizes and holds up the entire day. Instead of focusing on the face alone, draw it to your neck and chest and see if it matches there. This way, your shade will fit beautifully.