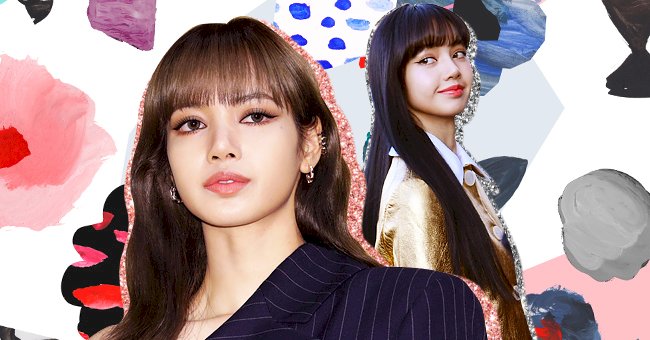 A Guide To Recreate Blackpink's Lisa's Most Iconic Looks
From Koren pop princess to global cosmetics ambassador, Blackpink's Lisa is killing it right now. Her style is unmatched, and we can learn a thing or two from her chic fashion expertise.
Lisa is one of the most fashionable stars in the industry right now, and we all wonder how she does it. Although she has a team of people managing her career, we are convinced that fashion is all her.
The 23-year-old Kpop star is already a fashion icon who is not afraid to take risks. Take a look at five classic Lisa style looks that we love and have some tips on how to recreate them.
Preppy Couture
Lisa is the queen of making office and school appropriate outfits look cool. The Thai born rapper loves to pair her more formal clothing items with an eye-catching accessory or piece that makes it edgy.
The key to nailing this Blair Waldorf vibe is to layer your office wear with something more daring. You can opt for a cute tennis mini skirt like Lisa does in this picture or add an edgy accessory to the ensemble.
Go Bold Or Go Home
The Blackpink group member is not afraid of catching some attention from crowds with her bold style. Lisa wore a gold suit to the Prada Fall 2020 show and almost blinded everyone in the room with her set.
If you're not as daring as Lisa but would love this look, try one metallic item to give your outfit a boost. We suggest going for a metallic blazer so you can wear it on special occasions or a casual brunch.
Bring Out The Basics
Lisa proves that you can never go wrong with a good collection of basics. Solid colored tops, tanks, and turtlenecks are easy to style with anything, especially with the more stand out accessories and items.
Next time you don't know what to wear, bring out one of your basics and pair it with one stand out item. This way, you will get a lot of use from your closet essentials and still look like an international star.
When In Doubt, Wear A Retro Tee
Lisa is a big fan of retro styles, and one of her favorites is the retro graphic t-shirt. Anything can look effortlessly edgy paired with a standard graphic t-shirt.
The best part about borrowing this aspect of Lisa's style is how affordable it is. You can visit your nearest thrift store and purchase a stylish graphic t-shirt at a fraction of whatever Kpop stars pay for their shirts.
Mix Matching Is Key
Lisa loves to mix and match her outfit colors and prints to achieve a fun and youthful look. This superstar is not afraid to wear polka dots with florals and green with purple and yellow when she wants to.
Adopt Lisa's fearlessness and match two items with contrasting prints for an outfit. You can also get some print and color inspiration from the House Of Sunny Instagram page so you can channel your inner Lisa.