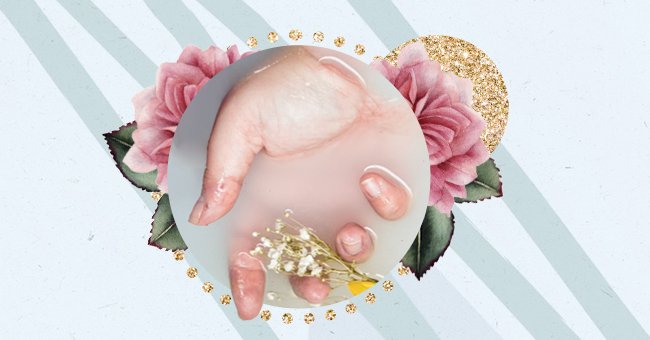 A Guide To Removing Acrylics At-Home Without Destroying Your Nails
Acrylic nails are an alternative to gel to rebuild or cover the natural nail. Both techniques are usually performed by a beautician, as specific products are needed, but situations require home intervention to remove them.
If you have acrylic nails, you may be interested in reading this article. In this period that we are going through, with the Coronavirus quarantine that forces us at home, the beauty salons are closed.
Meanwhile, the nails have grown back or even chipped and damaged. It's not wise to wait for the salons to be open so you can take them off as you could make the situation worse or even encourage the growth of fungi or infections.
Step One - File It Down
First of all, you should use an excellent coarse-grained file to file the color from your nails - when it starts to fade, then you can proceed.
It would help if you didn't use any objects to attempt to remove acrylic nails, no matter the temptation. You could start a nasty infection, and it's not the right time, or get injured.
Step Two - Grab Your Acetone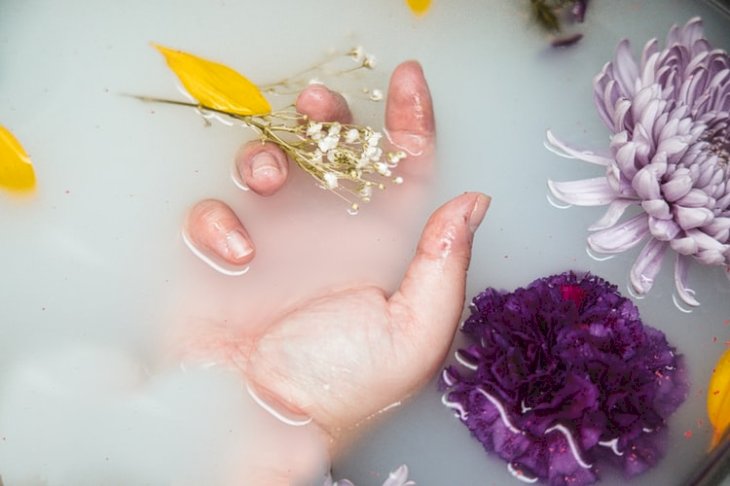 Photo by Mimi Di Cianni on Unsplash
To remove acrylic nails, you need 100% acetone; a milder nail polish remover would not be effective. You can proceed in two different ways.
In a glass bowl, pour the acetone and let it soak for 20 minutes to an hour. Or you can dip cotton balls into acetone and wrap them around your nails to cover with foil. For this method, you will need someone to help you.
Step Three - Hydrate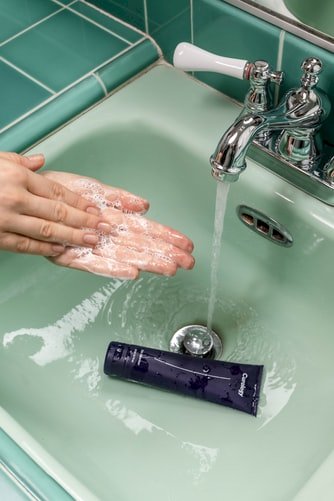 Photo by Curology on Unsplash
Once removed, your nails will need a lot of hydration. Frequent washing, housework, and detergents put a strain on the structure of the nails.
Keeping your hands hydrated is the best way to preserve nail health as well. It is essential to keep this in mind, especially with the use of soaps and disinfectants so frequently.
Step Four - Moisturize
Photo by Mathilde Langevin on Unsplash
In addition to your regular moisturizer, you can also use essential oils, the olive oil you have in your pantry, to keep your cuticles and hands soft.
By moisturizing, you will prevent breakage, promote nail growth and allow cuticles to be kept healthy, even without having a specific product.