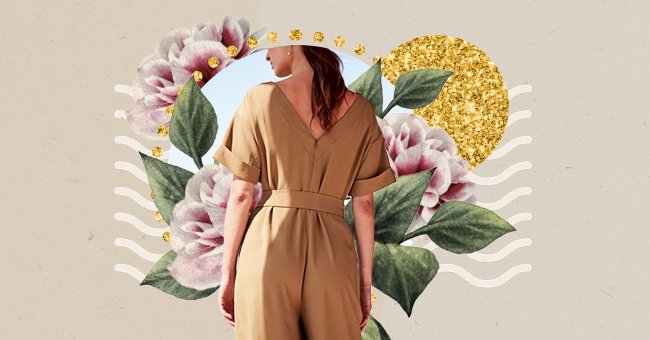 A Guide To Styling Jumpsuits
We are not going to lie; wearing jumpsuits is a tricky affair. The wrong fit or the wrong accessories, and you will end up looking like last night's dinner - a colder, mushier, and way past its expiration date dinner.
That does not mean we are not a fan of the style. Jumpsuits are a beautiful combination of tops and bottoms (yay, convenience). It is the complete package. All you have to do is slip it on, and voila, you're ready to go.
Before you slip on that jumpsuit, plan your outfit with a keen focus on accessories and the overall finished look—enough talk. Let's get to the juice. Scroll below for a guide to styling jumpsuits.
Determine Your Height
If you are petite, focus on a jumpsuit with a slim and cropped fit around the leg. On the other hand, if you are taller, purchase a jumpsuit wider at the leg and just above the ground. Also, a jumpsuit that cinches at the waist is universally flattering.
Determine The Occasion
Like all other outfit choices, keep a keen eye on the occasion you are wearing your jumpsuit to. This will make a big difference in the effect you want to achieve. Wearing a formal jumpsuit for a casual event can ruin your overall outfit.
If you want an everyday type of jumpsuit or something relaxed wear or a picnic, go for denim or overall inspired jumpsuits. Moreover, for a formal affair, try skipping an evening dress and choose a tailored fit with lush fabrics.
Accessorize To Create Add An Edge
Next, you want to think about your accessories. Like the previous point, your accessories are determined by the type of event. Moreover, you want to focus on breaking up the monotony of the garment.
Therefore, go for simple jewelry and statement bags to add to finish your formal jumpsuit. Alternatively, you can add hats or belts to complement your casual style. Remember, the key here is to plan around the jumpsuit.
Choose Your Shoe
All shoes look great with a jumpsuit. From boots to sandal heels to even sneakers. Try out a variety of combinations to figure out which will suit your outfits the best. Sneakers will add some edge, heels will add elegance, and boots will leave you looking city chic.
Play Up Your Style
Consider playing up the style of your jumpsuits. You can wear denim with boots or contrast structured jumpsuits with pearls. Either way, the effect is super stylish, and you may find yourself thinking twice before reaching for your jeans and t-shirt once again.