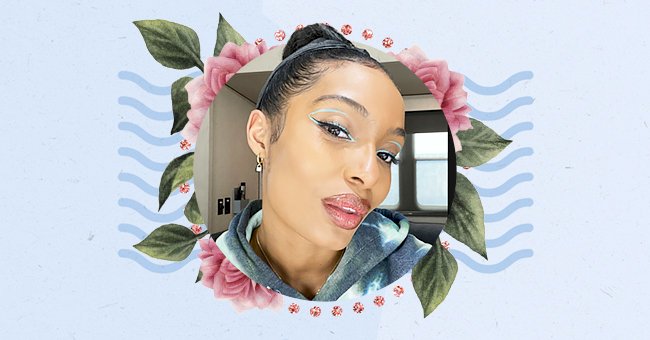 A Guide To Taming Baby Hairs
Styled baby hairs have been a staple hairstyle among the black community for years, and now popularity has risen. The mid-2000s saw a natural hair boom which influenced the rise in baby hair styling.
Styling baby hairs has been a go-to for many black women and women of color for several years. However, nowadays, more women adopt the look for their hairstyles than ever before, thanks to the natural hair movement.
There are countless brushes, styling gels, and tools available to style baby hairs, but many still get it wrong. Consequently, we've collated a guide to taming and styling baby hairs, so you are perfectly on-trend.
Don't Shave Or Wax
Baby hairs are notoriously difficult to style and tame because the hair is thin and short. As a result, many women end up being frustrated by their unruly baby hairs and try hair removal as a solution.
Unfortunately, shaving or waxing isn't a realistic solution as the hair will grow back and look awkward in the process. If you are sure and will not regret it, opt for a permanent laser hair removal fix like Kim Kardashian.
Styling Products
Whether you want your baby hairs out of the way completely or styled to the nines, it's important to use products. There is no use in trying to style baby hairs without styling products and gels, as it won't last long.
Hairspray
While many women love to enhance their baby hairs with cool styles, many want them tucked away for sleek styles. Many hairstylists recommend using a spoolie or used toothbrush to keep the baby hairs in place.
This method is highly effective after spraying a holding hairspray on the brush and use that on the hair. The result is sleek, slicked-back baby hairs that will stay in place all day if you use a great hairspray.
Heat Styling
Sometimes baby hairs grow to a length that makes them extremely unruly, especially if you have textured hair. Try to go in with a hair straightener at the lowest heat setting to make your baby hair easier to control.
Use Clear Mascara
If you are a first-timer and you are experimenting with your baby hairstyles, you may want the easiest option. Clear mascara has a gel-like formula perfect for keeping hairs in place, and the wand is great for styling.
You can try out several styles easily with this method and not spend too much on products and tools. This method is also great for touch-ups as the day goes by since mascara is such a portable makeup product.