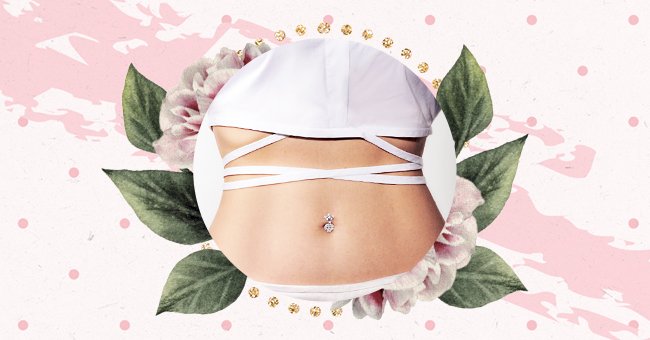 A Guide To The Best Jewelry Options For New Body Piercings
Getting a piercing can be a small and fun way to change your look. Unfortunately, some materials can make the experience uncomfortable for much longer than it should, and many don't know that.
Getting a new body piercing can be a super exciting experience once you get over the slight pain. When you have a new piercing, you have a new spot to accessorize with all of your favorite jewelry pieces.
Although it may be fun shopping for jewelry for your new piercing, it does need careful consideration. Read more to find or which jewelry options are fantastic and safe for new body piercings.
What Makes A Safe Jewelry Option?
People who've worn jewelry for a long time may have experienced a few issues with some pieces. Several materials used in some jewelry items can affect your recovery, cause infections, and irritate the skin.
These adverse reactions are caused by certain metals and materials that people are allergic to, like nickel. Many people experience their skin color turning green or black when they're reacting to these materials.
Although there is a common reaction, everyone's body is different, and a reaction may manifest differently. If any swelling, irritation, or pain persists on a new piercing, it probably isn't safe, and you should remove it.
The best materials for a new piercing are nickel-free and don't absorb moisture or scratch easily. Safe materials include surgical stainless steel, pure silver, 14K and 18K gold, niobium, platinum, and titanium.
More About The Safe Materials
Although precious materials may seem like an expensive option, they are some of the best for piercings. Fortunately, hypoallergenic materials can still be affordable, so everyone can pick what's suitable for them.
Surgical stainless steel is one of the more affordable metals for jewels but can contain tiny traces of nickel. Another option is titanium; although it can be pricey, it's so safe that they even use it for surgical implants.
Niobium is the perfect compromise between surgical stainless steel and titanium price-wise. It's also available in different colors for a customizable look; just make sure to ask for 99.9% Niobium.
Pure silver, 14K, and 18K gold are considered safe as long as you pay attention to quality and composition. Lastly, platinum is an expensive but durable option for those who want something that'll last for life.
Alternative Materials
Body jewelry is not limited to metals; however, it isn't recommended that you use them for fresh piercings. There are options such as glass, silicone, wood, and other organic materials available for body jewelry.
Glass jewelry that is medical grade, lead-free and non-porous is the only glass body jewelry safe for piercings. Although it's safe, you shouldn't use it for fresh piercings since its weight can affect your healing.
Acrylic jewelry is also a popular option but should only be used for short-term use as it's difficult to clean. The same goes for silicon jewelry, which can cause various issues, including infections and tearing.
Wood jewelry is another versatile option but needs a well-versed supplier who can guarantee safety. Wooden jewelry is also unfortunately not suitable for long-term wear or unhealed piercings.