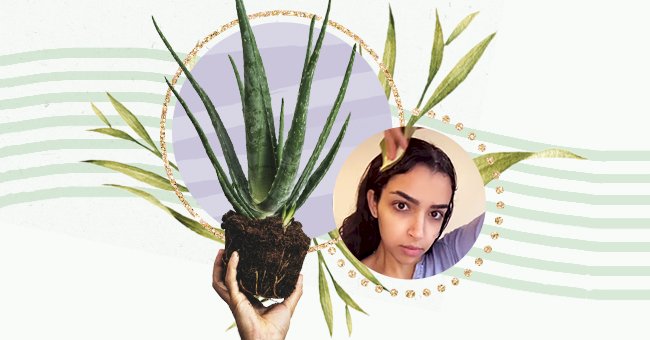 A Guide To The TikTok Aloe Hair Mask
TikTok and beauty DIYs are the two things the world took and ran with during the pandemic. These elements have brought us some of the most life-changing hacks, including the latest DIY hair mask.
TikTok is a video-sharing app, dance platform, fashion inspiration app, and beauty encyclopedia all in one. There is nothing you cannot find on TikTok, and the past year of us obsessively scrolling proves it.
Whether you go on TikTok for a laugh or inspiration, everyone can admire how simple TikTok its versatility. The latest TikTok trend is a DIY aloe hair mask, and we are exploring everything about it.
The TikTok Origins
Aloe is a plant used in many skin care products because it is a highly beneficial natural ingredient. The superpower plant is also great for many things apart from skin, and that includes hair.
TikTok hair influencer Johnathan Monroe stunned fans with his aloe hair mask tutorial. Monroe makes his mask from scratch in the TikTok video as he explains the benefits of putting aloe on your hair and scalp.
"Aloe vera contains enzymes which repair dead skin cells on the scalp which aids in hair growth, and it also acts as a great conditioner – leaving hair smooth and shiny,"

Says Johnathan Monroe
Since Johnathan posted his Aloe hair mask tutorial, the tag #AloeVera has gained over 300 million views. The stunning shiny and bouncy results from his mask explain why this simple hair hack blew up so quickly.
How To Make The Mask
Making the hair mask is pretty simple as long as you have an Aloe Vera plant and a knife handy. The aloe vera hair mask is nothing but a natural conditioner made from raw, plain old aloe vera gel from an Aloe plant.
In the TikTok tutorial, Jonathan uses a knife to cut a whole aloe leaf into three parts before slicing them in halves. He scoops out the gel from the succulent with a spoon into a bowl before mixing it with a whisk.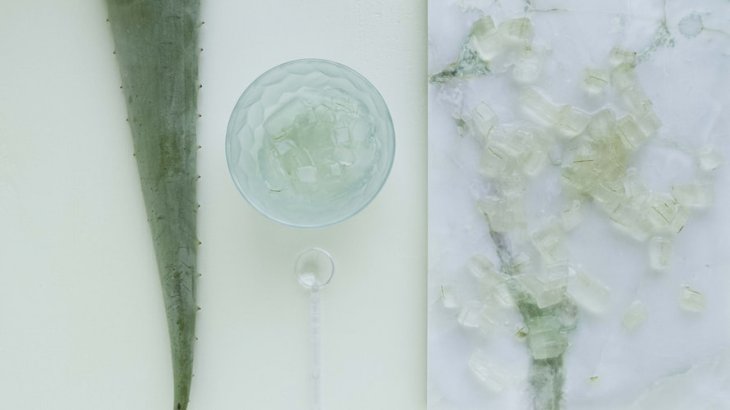 Photo by Foodism360 on Unsplash
Monroe then pours the gel onto his hairbrush and combs the gel into his hair from root to tip. After that process, he applies a generous amount all over his head with his hands and clips his hair up for an hour.
After the hour has passed, Jonathan suggests doing your regular washing routine before air drying. He also mentions that he does the treatment twice or three times a week and shows off his shiny, healthy mane.
The Benefits Of Aloe For Your Hair
Aloe vera has been used as a skin-soothing, protecting, and hydrating ingredient for as long as we can remember. Many of us have used the plant several times for sunburn, bites, and other skin ailments.
Johnathan mentions that aloe contains proteolytic enzymes, which help repair dead skin cells. This aloe element is fantastic because it makes it an ideal ingredient to treat dry and flaky scalps.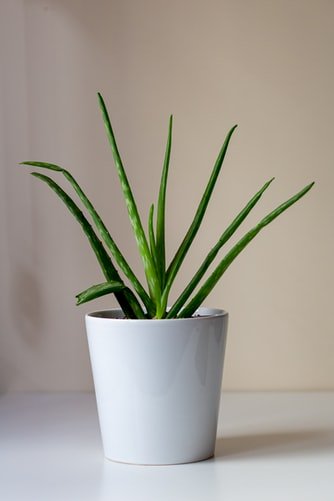 Photo by Kamil Kalkan on Unsplash
Besides being a natural conditioner for hair, aloe can help soothe a dry scalp, promoting healthier growth. Hair also looks shinier and healthier after using this mask, as seen on Johnathan's video and many more.
The only downside to using this aloe hair mask is the mess you create while making the treatment. Otherwise, it certainly is worth the work for shinier, more hydrated hair and a healthier and flake-free scalp.