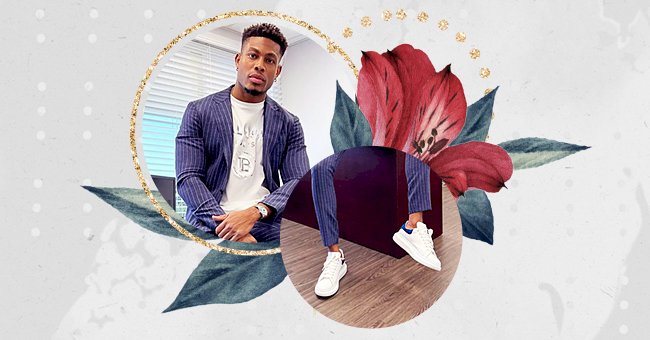 A Guide To Wearing Sneakers With Suit
From a sports shoe to a style accessory, the sneakers quickly made their way to the feet of almost every man. From the streets, the boards of directors, pop stars to presidents, sneakers have become a formidable force in menswear. It is no longer taboo to wear sneakers to go to work in the office.
In recent times, we have witnessed a fundamental change in men's style, and sneakers, which once were associated only with very casual and sporty contexts, can easily be adapted to more formal occasions. Now, thanks to the enormous popularity they enjoy as stars and celebrities wear them, sneakers are a must in every man's shoe cabinet.
And no matter the age, these shoes are loved by everyone and are proudly flaunted even on elegant occasions and with different outfits. Despite this versatility, however, they should not be worn randomly or without a minimum combination. There are some small and simple rules to always be at the top, even with sneakers on.
Knowing How To Choose The Sneakers For Every Look
If we want to be on the safe side, we choose a shoe with a classic design and a neutral color to wear them more easily both with work and office and sporty looks. If you want to have a fresher and less set look, better opt for the more classic blue sneakers.
It is very suitable for sports contexts, perhaps combined with jeans, they can also be adapted to elegant suits that recall their tones, and you will get a very refined look.
A New And Winning Look
Until recently, wearing sports shoes under a man's suit was considered taboo. Today, things have changed dramatically. However, we must pay attention to details and correctly combine cuts and models.
Absolutely to avoid old-cut or loose-fitting dresses, preferably those with a slim cut. The pants should not cover the shoe but emphasize it to reach above the ankle. You can dare some color combinations, but it is better to keep the colors intense for the details and keep the neutral colors (blue, black, leather) for the rest.
To Wear Socks Or Not
When it comes to deciding whether to wear socks or not, along with sneakers, we should ask ourselves what our day foresees. These shoes are suitable for walking, but not without socks. Otherwise, we would only hurt our feet (and there is also the risk of giving off unpleasant aromas).
If, on the other hand, we have to sit in the office, we could also consider not wearing socks. But still, choose socks that are as short as possible. But this is not a rule. If matched correctly, even higher socks, perhaps with stripes or polka dots, are suitable for a youthful and fun look.
Choose Quality
As they are likely to continue to be successful shoes, we should choose our sneakers carefully. Let's not be satisfied with inferior materials that would ruin the foot or deteriorate quickly, but we look for the products' quality.
The models with the leather upper are perfect and adapt better to our walk. To find the best models, you can shop in an online store that offers quality and elegance. You will indeed find something for all tastes, and whatever look you want to show off, you will make a great impression!